Sale of property share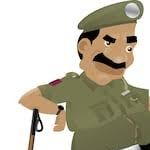 shyam lal

(Querist) 12 December 2022 This query is : Resolved

The co-shareholders of undivided immovable property have issued a GPA in favour of a property dealer to fetch & negotiate on their behalf with the potential buyer as and when available to sell their shares on as it where it is basis.. Query is this GPA Legally valid?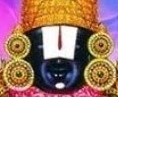 kavksatyanarayana
(Expert) 12 December 2022

All the co-shareholders shall issue a GPA but not some co-shareholders. If some co-shareholders it is not valid.

Dr J C Vashista
(Expert) 13 December 2022

GPA stated to have been executed by all shareholders is valid.

P. Venu
(Expert) 15 December 2022

The Supreme Court in the case of Suraj Lamp Industries has held such GPA sales do not convey any title:

15. Therefore, a SA/GPA/WILL transaction does not convey any title nor create any interest in an immovable property. The observations by the Delhi High Court, in Asha M. Jain v. Canara Bank - 94 (2001) DLT 841, that the "concept of power of attorney sales have been recognized as a mode of transaction" when dealing with transactions by way of SA/GPA/WILL are unwarranted and not justified, unintendedly misleading the general public into thinking that SA/GPA/WILL transactions are some kind of a recognized or accepted mode of transfer and that it can be a valid substitute for a sale deed. Such decisions to the extent they recognize or accept SA/GPA/WILL transactions as concluded transfers, as contrasted from an agreement to transfer, are not good law.

16. We therefore reiterate that immovable property can be legally and lawfully transferred/conveyed only by a registered deed of conveyance. Transactions of the nature of `GPA sales' or `SA/GPA/WILL transfers' do not convey title and do not amount to transfer, nor can they be recognized or valid mode of transfer of immoveable property. The courts will not treat such transactions as completed or concluded transfers or as conveyances as they neither convey title nor create any interest in an immovable property. They cannot be recognized as deeds of title, except to the limited extent of section 53A of the TP Act.
Such transactions cannot be relied upon or made the basis for mutations in Municipal or Revenue Records. What is stated above will apply not only to deeds of conveyance in regard to freehold property but also to transfer of leasehold property. A lease can be validly transferred only under a registered Assignment of Lease. It is time that an end is put to the pernicious practice of SA/GPA/WILL transactions known as GPA sales"

However, the Apex Court has also clarified that the rule does not validity of sale agreements and powers of attorney executed in genuine transactions as laid down in para 19 of the Judgment.

"19. We make it clear that our observations are not intended to in any way affect the validity of sale agreements and powers of attorney executed in genuine transactions. For example, a person may give a power of attorney to his spouse, son, daughter, brother, sister or a relative to manage his affairs or to execute a deed of conveyance. A person may enter into a development agreement with a land developer or builder for developing the land either by forming plots or by constructing apartment buildings and in that behalf execute an agreement of sale and grant a Power of Attorney empowering the developer to execute agreements of sale or conveyances in regard to individual plots of land or undivided shares in the land relating to apartments in favour of prospective purchasers. In several States, the execution of such development agreements and powers of attorney are already regulated by law and subjected to specific stamp duty. Our observations regarding `SA/GPA/WILL transactions' are not intended to apply to such bonafide/genuine transactions"

Dr J C Vashista
(Expert) 16 December 2022

Dear Sh. P Venu ji,
The PoA is stated to have been granted by daughters, "....in favour of a property dealer to fetch & negotiate on their behalf with the potential buyer as and when available to sell their shares on as it where it is basis....." whereas the Supreme Court judgment cited pertain to transfer of title on the strength of PoA, which is inapplicable in the instant case.

However, Apex Court has clarified (para 19) qua grant of PoA for other purposes.

Thanks & Regards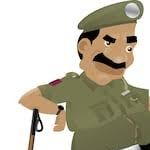 shyam lal

(Querist) 16 December 2022

The greatest hurdle for litigants today is to find lawyers who can Decipher the Text.of plain simple English

P. Venu
(Expert) 16 December 2022

Dear Dr. Vshista,
Thanks for your response. As I could understand, the remarks "...........A person may enter into a development agreement with a land developer or builder for developing the land either by forming plots or by constructing apartment buildings and in that behalf execute an agreement of sale and grant a Power of Attorney empowering the developer to execute agreements of sale or conveyances in regard to individual plots of land or undivided shares in the land relating to apartments in favour of prospective purchasers. In several States, the execution of such development agreements and powers of attorney are already regulated by law and subjected to specific stamp duty." pertain to PoAs executed in development agreements which have already been registered by paying stamp duty as specified. As you may kindly note , it is not mandatory that PoAs be registered.

Kindly see provisions of Section 32 &33
"32. Persons to present documents for registration.—Except in the cases mentioned in
[sections 31, 88 and 89], every document to be registered under this Act, whether such registration be compulsory or optional, shall be presented at the proper registration-office,—
(a) by some person executing or claiming under the same, or, in the case of a copy of a decree or order, claiming under the decree or order, or
(b) by the representative or assign of such a person, or
(c) by the agent of such a person, representative or assign, duly authorised by power-of attorney executed and authenticated in manner hereinafter mentioned.

---------------------------------------------------------------------------------------------
33. Power-of-attorney recognisable for purposes of section 32.—(1) For the purposes of section 32, the following powers-of-attorney shall alone be recognized, namely:—
(a) if the principal at the time of executing the power-of-attorney resides in any part of
[India] in which this Act is for the time being in force, a power-of-attorney executed before and authenticated by the Registrar or Sub-Registrar within whose district or sub-district the principal resides;
(b) if the principal at the time aforesaid [resides in any part of India in which this Act is not in
force], a power-of-attorney executed before and authenticated by any Magistrate;
(c) if the principal at the time aforesaid does not reside in [India], a power-of-attorney executed before and authenticated by a Notary Public, or any Court, Judge, Magistrate,
[Indian] Consul or Vice-Consul, or representative of the Central Government:
Provided that the following persons shall not be required to attend at any registration-office or Court for the purpose of executing any such power-of-attorney as is mentioned in clauses (a) and (b) of this section, namely:—
(i) persons who by reason of bodily infirmity are unable without risk or serious inconvenience so to attend;
(ii) persons who are in jail under civil or criminal process; and
(iii) persons exempt by law from personal appearance in court.
[Explanation.—In this sub-section "India" means India, as defined in clause (28) of section 3 of the General Clauses Act, 1897 (10 of 1897).]
(2) In the case of every such person the Registrar or Sub-Registrar or Magistrate, as the case may be, if satisfied that the power-of-attorney has been voluntarily executed by the person purporting to be the principal, may attest the same without requiring his personal attendance at the office or Court aforesaid.
(3) To obtain evidence as to the voluntary nature of the execution, the Registrar or Sub-Registrar or Magistrate may either himself go to the house of the person purporting to be the principal, or to the jail in which he is confined, and examine him, or issue a commission for his examination.
(4) Any power-of-attorney mentioned in this section may be proved by the production of it without further proof when it purports on the face of it to have been executed before and authenticated by the person or Court hereinbefore mentioned in that behalf"

With best wishes

Venu




Dr J C Vashista
(Expert) 18 December 2022

Dear Mr. Venu,
Kindly re-appreciate para 19 of the subject judgement wherein Apex Court has quoted example (but not specific) of development agreement which may be executed in favour of ".....to his spouse, son, daughter, brother, sister or a relative to manage his affairs or to execute a deed of conveyance...."
Best wishes
---