Reregistration of property

Bhaskar Dey
(Querist) 23 March 2013 This query is : Resolved

I am 66 and my wife is 60. We have two daughters. One married and the other pursuing higher studies. We are going to purchase a flat. For registration of the flat we are in a dilemma. Since we are of advanced age we thought of including our daughters' name in the 'Title Deed', so that there is no problem of the property remaining with our daughters after our death. Unfortunately, both are staying quite far from this place and will not be able to come for registration immediately. I have three questions:
1. I assume (please correct me if I am wrong) that after our death, the property will automatically go to our daughters and they will have equal share (50% each) in the property. Will it be necessary for them to register the property again with all the cost of stamp duty, registration charges, and lawyer's fee etc.? The rate at which cost of registration is increasing, I am worried that it will cost a lot of their money at that time. If it is not necessary, then how will they convert the property in their name?
2. If re-registration is not necessary for living in the flat, will it be necessary if they want to sell the property? How will they sell the property if the title deed is in our name?
3. What is the least expensive procedure to covert a property in daughters' name ?
Please forgive me if I have asked a couple of very basic questions. Thanks a lot.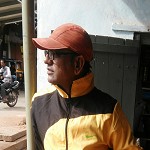 adv. rajeev ( rajoo )
(Expert) 23 March 2013

yes after the death of the purchaser the property goes to the successors equally. If you purchased the property jointly in the name of your daughter she will be entittle for her share.
If the purchaser died intestate along with another person jointly, the succ3ssors will have equal share in the share of the purchaser who dies intestate. So it is vbetter to purchase in your daughter name only

Advocate M.Bhadra
(Expert) 23 March 2013

If the property is purchased in your name,your daughters and others can not claim during your life time.After your death when you left the property in your own name then your wife,mother and two daughters (class 1 legal heirs)will have equal share over the property according to provision of Hindu Succession Act.Then they can sell the property on rely of your deed,no need to separate deed.But if you want to give your property to your daughters only then you can execute a Gift Deed during your life time.On the other hand if you want to like devolve your property to your daughters after your death,now you can make a WILL.

The property of a male Hindu dying intestate shall devolve according to the provisions of this Chapter-

(a) firstly, upon the heirs, being the relatives specified in class 1 of the Schedule.

(b) secondly, if there is no heir of class I, then upon the heirs, being the relatives specified in class II of the Schedule.

(c) thirdly, if there is no heir of any of the two classes, then upon the agnates of the deceased, and

(d) lastly, if there is no agnate, then upon the cognate of the deceased.

prabhakar singh
(Expert) 23 March 2013

In the light of facts stated neither you have any problem just now nor shall they have after you if they are just now unable to join the sale deed.

If you both die intestate(without writing any will)the succession shall devolve upon
them equally for which no separate deed would be required.Nor shall they be asked to re register the property in their name a fresh.
They would need only a heir certificate from the Tehsildar/SDM moving an application and affidavit along with death certificate upon which Lekhpal would be ordered to make an enquiry and to report where after certificate would be granted to them.With the help of such certificate they would be able to get mutated their name substituting your's name every where recorded,such as in case of CHS flat,share certificate would get transfered in their name, electricity connection,water connection and municipal records all would get changed by moving mutation application.
They might be also having pan number also
wherein father's name is written and not
of husbands even for married ladies.
There is yet one more possibility that
you leave behind bank deposits which
if left without nomination,a succession certificate
would be needed for that from Civil court to succeed over movables like FD ,insurance bank locker etc.

BUT IN NO CASE ANY FRESH REGISTRATION OR FRESH PAYMENT OF STAMP DUTY WOULD BE INVOLVED WITH RESPECT TO ANY IMMOVABLE PROPERTY IN NAME OF ANY OF YOU BECAUSE AFTER DEATH OF OWNER PROPERTY DEVOLVES UPON HEIR EITHER THROUGH WILL OF THE OWNER OR THROUGH LAW OF SUCCESSION. THEN THERE IS NO RESALE BY YOU. NOR IS THERE ANY FRESH PURCHASE BY THEM.IT IS GOVERNED BY LAW OF INHERITANCE and it is automatic phenomena of law.


IT IS ONLY SALE AND BUY THAT REQUIRES PAYMENT OF STAMP DUTY AND REGISTRATION EACH TIME IT TAKES PLACE.

HENCE NO CAUSE TO WORRY.


Devajyoti Barman
(Expert) 23 March 2013

1. After your death you share would go to your daughters as well your wife. No separate registration is required. They simply need to mutate their names in KMC or other Municipality.

2.They can sell the property on production of death certificate. This is how it is done in WB.

3. Execute a Will in their name.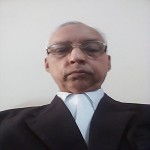 R.K Nanda
(Expert) 23 March 2013

no more to add.

Adv k . mahesh
(Expert) 23 March 2013

by all you can register on your name and write a will which can be with two witness and you can register nor not necessary
the property can be shared equally on the will

Bhaskar Dey
(Querist) 23 March 2013

Thank you all so much. A lot of thanks to all of you. I got my answer. I was particularly worried about the re-registration part. Mr. Pravakar Singh has categorically mentioned and clarified the same. Special thanks to him.

Raj Kumar Makkad
(Expert) 23 March 2013

I do agree with the experts who have addressed all aspects of the query.
---
You need to be the querist or approved LAWyersclub expert to take part in this query .