Wife in adulteration

Sandeep
(Querist) 14 September 2017 This query is : Resolved

We caught my friend's wife with her Boyfriend at that guy's room. We knocked at the door. Boy opened the door, he was half-dressed and girl was found without inner wear at that time. We shot their video.

After that incident, when we digged futher then found her wife regularly messaging/chatting with 2 more guys at midnight, even at 2 AM. We have phone details regarding that (No content of messages though).

My friend's wife is residing with her parents since last two months i.e. after that incident.

1. We are suspecting false 498A or DV case from their side. It's not happened as yet so what my friend should do BEFORE FILING OF SUCH CASE as a Counter measure

2. Please suggest that what my friend should do now as he doesn't want to stay with her anymore.
a. Should he file Divorce on the ground of Adultery
b. Will he has to pay maintenance or Alimony if Adultery is being proved (He has no issue/child)

3. If he decides to give her re-chance, should RCR is a good option here to avoid maintenance or any false case like 498A or DV case on him.

Please help. Thanks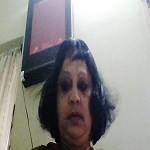 Ms.Usha Kapoor
(Expert) 14 September 2017

If YOU WANT TO GIVE HER A RE CHANCE then take the help of neural well wishers who are interested in your union with your wife failing which you can file Mutual consent divorce or MCD for short with the consent of your wife which is the fastest mode of divorce and can be disposed off within 6 months or even earlier if there are irreconcilable differences or irretrievable breakdown of your marriage with the girl according to many Supreme court decisions.If she doesn't agree for MCD you can go for contested divorce onthe ground of adultery in proof of which you can prodice the video evidence in court.IN case of adultery by the girl you need not pay any maintenance or Alimony.But there should be 1 year time gap between the date of marriage and date of separation.IN short you both should live separately for 1year before you file contested divorce. IN case of MCD you can take an undertaking or agreement from her with proper acknowledgement that she would not file Domestic violence and 498 A cases against you or a notarized affidavit.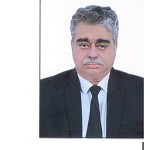 Sudhir Kumar, Advocate
(Expert) 14 September 2017

RCR and divorce are two different directions.

Adv. Yogen Kakade
(Expert) 14 September 2017

You can certainly file a case of Adultery against the boyfriend of your friend's wife and file a divorce petition under such grounds. As your friend has evidences available with him, he shall have strong grounds to initiate such process.

Rajendra K Goyal
(Expert) 14 September 2017

May proceed as advised by the expert Adv. Yogen Kakade.

Guest (Expert) 14 September 2017

Well agreed by Mr.RK Goyal

Dr J C Vashista
(Expert) 16 September 2017

Either of the legal recourse is bound to open a pandora of legal battle involving lots of money, tension and ill-will where it would result in loose-loose situation for both parties.
Discuss the issue with couple involving elders/respectable persons/relatives from both sides and reconcile the differences to save marriage institution.

Sandeep
(Querist) 16 September 2017

Thanks for your kind advise. One more clarification, For adulteration case against that Boy
Should we to to Police for F.I.R or file a case in the Court. Which route is better and more effective. It will be great if you notify the reasons as well that why such route is better in this case. Thanks



Vijay Raj Mahajan
(Expert) 17 September 2017

Its clear violation of mutual trust by the wife in the matrimonial union by indulging in adulterous relationship with other men (evidence in this regard available).
Nothing short of seeking dissolution of marriage by decree of divorce should be sought by the husband.
No question of RCR which will rather show the condonation by the husband against the act of adultery by wife and block his way for seeking divorce on the ground of adulterous relationship of the wife at any stage.
Lodging criminal complaint under section 498A, domestic violence etc. is right available with wife however to prove these charges too is on her, rather by indulging in adulterous relationship her complaints will be taken as after thought act and neither the Police nor the Court will allow her charges against the husband unless there exist indisputable evidence to show and prove the offences or acts against the husband as made by the wife.
---
You need to be the querist or approved LAWyersclub expert to take part in this query .