Guarantor's liability

arvind
(Querist) 02 April 2013 This query is : Resolved

The most common scene of the financial institutions (Banks / societies etc):

"The borrower's account has become NPA, the cheque given by the borrower has bounced, even as guarantor your checque dated xxx has bounced and so as guarantor your are asked to deposit xx amount within 15 days otherwise legal proceedings wait for you u/s 138".

My questions to this common scene are:
(1) Has any time borrower refused to repay? or as lending institution have they obtained in writing from borrower that he can not pay?
(2)As being the guarantor was I any time informed in writing that borrower is not been able to pay so at the earliest as being guarantor I must clear the dues otherwise the legal action against the guarantor as deemed fit will be taken?
(3)Are the banks authorised by some authorities that even without written notice about the due payment and to deposit it, the guarantor may be sued against u/s 138?
(4)Are not these financial institutions liable to inform guarantor in writing about measures taken by institutions for recovery of dues from the borrower?
(5)Are the institutions lawful in their actions?
regards
please advice as your opinion going to help many who are suffering as guarantors.

Devajyoti Barman
(Expert) 02 April 2013

1. Generally failure to pay in time.
2.Yes
3.No
4.No
5. Yes absolutely.

ajay sethi
(Expert) 02 April 2013

liablility of principal debtor is co extensive with that of guarantor . bank can proceed aginst gurantor on failure of principal debtor to make payment .

prabhakar singh
(Expert) 02 April 2013

THE LIABILITY OF A GUARANTOR IS JOINT AND SEVERAL WITH PRINCIPAL DEBTOR AND CREDITOR IS AT CHOICE TO PROCEED AGAINST ANY ONE OR AGAINST BOTH.

RIGHT OF GUARANTOR AGAINST PRINCIPAL DEBTOR STARTS ONLY WHEN HE HAS PAID THE CREDITOR.

Guest (Expert) 02 April 2013

In layman's language, a guarantor is an alternative source of recovery on failure of the principal debtor to repay loan. My views in reply to your queries are as under:

1) Bouncing of cheque for EMI, itself is refusal of the debtor. No need to get anything else in writing as every condition is included in the agreement/ guarantee bond.

2) Not required afresh in view of the terms already included in the guarantee bond.

3) The banks are mostly interested in recovery of loan rather than litigations. When they can recover money easily from the guarantor, it is not wise on their part to go for litigation.

4) The are not obliged to give the case history to the guarantor. Guarantor is bound beyond any doubt to ensure payment of the loan in time by the debtor by making proper liaison with the debtor for whom he has stood guarantee. That is in his own interest.

5) Your own agreement/guarantee bond enables their action to be lawful.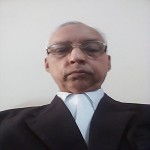 R.K Nanda
(Expert) 02 April 2013

no more to add further.

Raj Kumar Makkad
(Expert) 02 April 2013

I have also the similar opinion as expressed by experts above.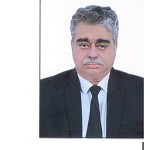 Sudhir Kumar
(Expert) 02 April 2013

NOTHING MORE TO ADD
---
You need to be the querist or approved LAWyersclub expert to take part in this query .