Duped into selling a house

Vanita Chauhan
(Querist) 09 January 2021 This query is : Resolved

I had a house on my name which was paid for by me. My father (now deceased) duped me into signing the documents. He then went on to sell the house and then purchased another house using the proceeds from my house.
My father passed away and legally my mother is the heir. My mother denies it, inspite of knowing the details. I have three siblings who want a share in the house, although it should legally be mine. I live in another city and all the documents are with my siblings/mother who do not want to share it.
What should be my next step? What documents do I need to prove that they do not deserve a share in that house.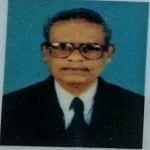 Isaac Gabriel
(Expert) 09 January 2021

Whether the property was self earned by your father or ancestral?

Guest (Expert) 10 January 2021

First Collect all the Copy Of Documents from the Registrar Office where all this Illegal / Forgery Transactions took place. Better go step by step.

Dr J C Vashista
(Expert) 10 January 2021

Well analysed, opined and advised by expert Mr. NJS Rajkumar, I agree and appreciate.
The issue involves many facts / documents, which are to be collected before consuliting and engaging a local prudent lawyer for appreciation of facts/ documents, advise and proceed. SHIRISH PAWAR, 7738990900
(Expert) 10 January 2021

Hello,

Yes, you have to collect all the documents from the sub-registrar office before initiating any legal action. As you have paid for the house your siblings and mother do not deserve the house. You have to approach court and file suit against your mother and siblings. You should have all the details that you paid to purchase the house.

Advocate Bhartesh goyal
(Expert) 10 January 2021

If you have proof that house was purchase by your own money than you can proceed for legal action.

A. A. JOSE
(Expert) 10 January 2021

Although apparently it is an unfortunate incident, I am of the opinion that unless you are able to produce all documentary evidence not only to prove that your Father had obtained your signatures on the documents to sell your house by fraudulent means and that he purchased another house in his name with that sale proceeds, it will be too difficult for you to negate/outst claims of your Mother & siblings in the new house.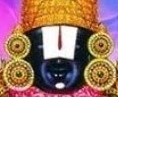 kavksatyanarayana
(Expert) 10 January 2021

Well analyzed by the learned-expert Mr.A.A.Jose sir. It depends on your luck.

K Rajasekharan
(Expert) 11 January 2021

The story that you bring here before us in your query might be true in all its possibilities.

However a court of law, which cannot believe it outright without admissible and reliable evidence, will have to get convinced only by sifting through the oral or documentary evidence produced before it in a manner acceptable to its prudence.

Let me point out some of the points the court might doubtfully look into in this matter as follows:

You had a house is a fact. But whether it was paid by your or somebody else's (like your father's) money is an unproven fact.

You sold the house is yet another fact. But you signed the sale deed by your own volition or as a result of someone's dupery is a doubtful fact.

You did not get the proceeds of its selling but the father has taken it away is not a definite fact.

In case the proceeds reached your father, it must be proved that you had not donated the amount to your father out of compassion towards your family.

The house is purchased by the father by using your money and not with some other money is still a fact in question.

In short, since your father, who is the only one involved in this matter closely, is no longer alive, and your mother and your siblings have got some rights over the house their father had purchased, it is not an easy case to fight or win easily.

The difficulty is all the more severe because you have no document of whatsoever nature with you and the query here is to identify the documents you require.



Rajendra K Goyal
(Expert) 20 January 2021

Very well analyzed by the expert K. Rajasekharan sir, agree to it.
---