Legal heir

Querist : Anonymous (Querist) 26 November 2020 This query is : Resolved

Hi,
My father passed away on 2018 february.We applied for legal heir certificate after that with members in the family(including grandma),She then passed away due to cancer that december 2018.She didnot wrote any will nor in a position to understand whats going on. Now,We want to sell a property of a father, can we just sell it just like that, or does it involve any legal needs.

Advocate Bhartesh goyal
(Expert) 26 November 2020

You all legal heirs of your father can sell through registered sale deed the property belonged to your father,No any legal formalities required.

Rajendra K Goyal
(Expert) 26 November 2020

Your grandma was alive at the time of demise of your father. She had a share in the property. Legally her share (in the property of father) would be inherited by all her legal heirs. You have to proceed accordingly.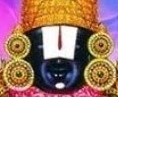 kavksatyanarayana
(Expert) 26 November 2020

Agreed with the advice of the learned expert Mr.Rajendra K.Goyal sir. However, all of you are going to sell the property. so you can sell it.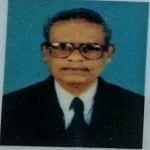 Isaac Gabriel
(Expert) 26 November 2020

The purchase will raise no objection since the property is of the whole family.

Dr J C Vashista
(Expert) 28 November 2020

Well advised by experts Mr. Rajendra K Goyal and Mr. Kavksatyanarayana, I agree.
It would be better to consult and engage a local prudent lawyer for appreciation & analyses of facts/ documents, professional advise and necessary proceeding.

Guest (Expert) 28 November 2020

Precisely Knowledgeable Advise by Advocates Mr.Bhartesh Goyal , Mr.Kavksatyanarayana and Mr.Isaac Gabriel

Guest (Expert) 28 November 2020

Author could contact the PRUDENT Lawyer and Retd Army Personnel Dr J.C. Vashista as he is interested in the Case.

P. Venu
(Expert) 28 November 2020

Any suggestion depends upon the personal law as applicable to your community.

If a Hindu, the sale deed needs to be executed not only by all the legal heirs of your father, but also by the legal heirs of grandmother unless Section 15 of the Hindu Succession Act has been amended as in the State of Kerala:


STATE AMENDMENT
Kerala.--
Amendment of section 15.--In the Hindu Succession Act, 1956 (Central Act 30 of 1956), in section 15, after clause (b) of sub-section (2), the following clause shall be inserted, namely:--
"(c)" any property inherited by a female Hindu from her pre-deceased son shall devolve, not upon the other heirs referred to in sub-section (1) in the order specified therein, but upon the heirs of the predeceased son from whom she inherited the property."
[vide Kerala Act 17 of 2016, sec. 2].
---