Torture

Querist : Anonymous (Querist) 29 December 2020 This query is : Resolved

My family is being tortured by my In-Laws back in India. My wife and her family members raised a complain stating that my Mom and sisters are not taking of her well being, whereas she is staying with her family past 6 months. Can anyone suggest me how can I seek protection for my Family.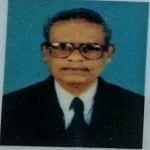 Isaac Gabriel
(Expert) 30 December 2020

What is your intention? You prefer your parents to take your wife along with them? Do you think it possible since they are not in good terms without your presence.Think pros and cons wilth due care.
K.S.Ramaswamy Advocate
(Expert) 30 December 2020

Ascertain the facts first in the family and latter proceed in the matter. SHIRISH PAWAR, 7738990900
(Expert) 30 December 2020

Hello,

You have stated about the torture of your family by your in-laws family. So if it is verbal abuse or threatening then you can register the police complaint against the in laws family. If it is assault then your police complaint will be registered with more grievous sections.


P. Venu
(Expert) 30 December 2020

The query suggests no legal elements or legal issues. As your wife is staying with your mother and sisters, it is better that they allowed to sort out thee issues, if any, among themselves.

Dr J C Vashista
(Expert) 31 December 2020

You have concealed vital information as well as your identity.

It would be better to consult and engage a local prudent lawyer for appreciation of facts/ documents, professional advise and necessary proceeding.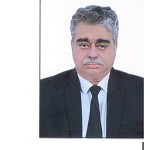 Sudhir Kumar, Advocate
(Expert) 31 December 2020

you have not been able to convey anything worth forming a view.

Rajendra K Goyal
(Expert) 31 December 2020

Agree with the expert Sudhir Kumar.
---