Regarding issue of increment after revoked from suspension

Querist : Anonymous (Querist) 19 September 2022 This query is : Resolved

R/S
I got increment on 01.01.2021. and on 24.07.2021. I got suspended on suspicious ground of fraud, while all the evidences were against the actual fraudster. Then I revoked on 31.03.2022. by the department and working normally since then. I got charge sheet of rule 14 after 3 months of being revoked. I want to know that may I able to get increment for the date 01.01.2022. from the date of being revoked as I worked almost 7 months in 2021 and that is >6 months.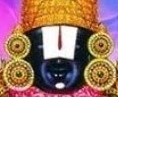 kavksatyanarayana
(Expert) 19 September 2022

An increment will be given after the completion of one year from the date of the previous increment. But without completing one year of service, you are suspended from service. So after completion of the inquiry and no charge is proved, then you will get that increment with arrears.

Dr J C Vashista
(Expert) 20 September 2022

I agree with expert Mr. Kavksatyanarayana ji.
Annual increment accrues and granted only after completion of one year's service.

P. Venu
(Expert) 20 September 2022

Any suggestion depends upon the service rules, as applicable. If a Central Government servant you are entitled for increment notionally wef from 01/01/2022, but actual effect would be given from the date of revocation.

The allegations against you are not relevant at this stage for the purpose of grant of increment.

Querist : Anonymous (Querist) 05 October 2022

Actually this is the point of mine also. As I heard in the case of central govt employees, increment is given in condition of 180+ regular service days between previous increment day and current increment day. If any sir have clarification regarding this, kindly solve my problem. If it was 1st July as increment day then it would be one increment loss.
---