Property issue

KCR............
(Querist) 29 September 2021 This query is : Resolved

Father name Shivaiah (Family consists of : 2 sons (Narasimha & Janardhan) & 3 Daughters (2 of them expired). myself prasad from hyderabad purchased land in the year Nov 2013 from Narasimha which was registered in 2000 year (Sale Deed) which was in his name saying purchased through CASH, as witness second son mr. Janardhan has also signed. land measurement : 14 Guntas (1700 yards) Problem hear : Narasimha elder sister approached through a agent (broker) saying that i have a share in the land which belongs to her great grand father, she shall approach court saying shall file case against me(prasad-purchaser), however the land is in the name of his brother Narasimha not on his Father name (Shivaiah). How to processed further please suggest me. Best regards, Prasad

Read more at: https://www.lawyersclubindia.com/experts/legal-documetns-agriculture-land-736936.asp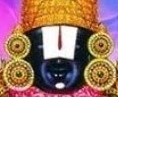 kavksatyanarayana
(Expert) 29 September 2021

If the property is Narasimha's self acquired, no one has right over it. So your purchase has no problem.

Advocate Bhartesh goyal
(Expert) 29 September 2021

Yes,If it was Narasimhas self acquired property then her sister has no right to claim any share.you need not to worry.

Dr J C Vashista
(Expert) 30 September 2021

You are required to provide all relevant information to a local prudent lawyer with subject sale deed and claim of sister of the vendor for proper analyses qua her right in the share you have purchased, professional advise and necessary proceeding.

KCR............
(Querist) 30 September 2021

Dear Subject Matter Experts :

Narasimha had purchased from her father (Shivaiah) in the year 2000, which was Sale Deed, purchased through CASH in the sale deed mentioned.

Sister informed me the below reason during the 3 calls.

1) Sister says first that it is their Great Grand Fathers property (Mallaiah -great grand father / Shivaiah - Father / Narasimha - SON). Narasimha had purcahsed through sale deed from Shivaiah)

2) Sister says original deeds were kept with her, as they have lended him for some amount. I had asked her brother Narasimha during the phone call, he says that why will i sell if the original documents were with her. Narasimha & Her sister are not in touch or talking to each other from couple of years.

3) Job purpose my father had given him, again she says it's my great grand father property i have right on it.

Best regards,
K Sai Prasad

Special Thank you to Dr. kavksatyanarayana Garu & Dr. Bhartesh Goya Ji & Dr. J C Vashista.

P. Venu
(Expert) 05 November 2021

Anyhow, you are the innocent purchaser. If at all she has nay claim, the action, primarily, lies against the person who had sold you the property.
---