I.a to accept advocate appointed by the court

khurana
(Querist) 29 August 2017 This query is : Resolved

Dear Sir,
I would like to know how to file a I.A willing to Accept Advocate Appointed by the Court or should I accept it thru Legal Aid?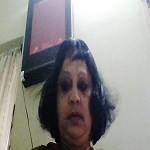 Ms.Usha Kapoor
(Expert) 29 August 2017

You approach Legal Aid cell attached to District court where they have a panel of advocates to render free or nominal fee legal Aid.You canalso file ap-etition or application to court to appoint Amicus curiae to represent as advocate on your behalf anfd when it is posted before a single judge or judges the judge may ask you do you want to get represented by Amicus Curiae to represent you in court.

Amicus curiae[1] or amicus curiæ (plural amici curiae) is a legal Latin phrase, literally translated as "friend of the court", that refers to someone, not a party to a case, who volunteers to offer information on a point of law or some other aspect of the case to assist the court in deciding a matter before it. The information may be a legal opinion in the form of a brief, testimony that has not been solicited by any of the parties, or a learned treatise on a matter that bears on the case. The decision whether to admit the information lies with the discretion of the court.

The role of an amicus is often confused with that of an intervener who has a direct interest in the outcome of the lawsuit. The role of an amicus is as stated by Salmon LJ (as Lord Salmon then was) in Allen V. Sir Alfred Mc. Alpine & Sons Ltd[2] where he said:
"I had always understood that the role of an amicus curiae was to help the court by expounding the law impartially, or if one of the parties were unrepresented, by advancing the legal argument on his behalf."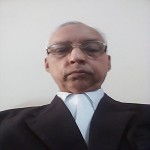 R.K Nanda
(Expert) 29 August 2017

contact legal aid cell of ur state.

Rajendra K Goyal
(Expert) 29 August 2017

Contact State legal aid cell for the same. Agree with the expert R.K. Nanda.

Dr J C Vashista
(Expert) 30 August 2017

I agree with expert Mr. RK Nanda and Mr. Rajendra K Goyal.
The misconception of "amicus curie" is to be researched by impersonating expert.

khurana
(Querist) 01 September 2017

Thank you Sir's for answering my query and the precious reply...and your precious time
---
You need to be the querist or approved LAWyersclub expert to take part in this query .