Forged power of attorney

Sowmya RK
(Querist) 30 November 2022 This query is : Resolved

My uncle transferred my property into his name in 2008 through a special power of attorney. I did not write any special power of attorney. I came to know this matter one year back and asked him to return my property without police/court cases.
I came to know that he did not create any document of special power of attorney in 2008, but with his influence he managed the transfer.
But, when I insisting him recently, to return the property, he created a forged registered special power of attorney and I got its copy from registration office.
When I inquired in the registration office where it was appeared as registered, they answered me that related documents were lost in rain.
what about computer records of said special power of attorney? how to proceed now?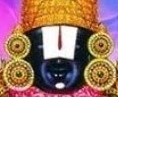 kavksatyanarayana
(Expert) 30 November 2022

You shall complain to the District Registrar/Joint Registrar Office while enclosing a copy (as you got a copy of the same) stating that the registration is fraudulent registration and request the District Registrar to make an inquiry on this issue. If it is proved that your uncle forged the document, criminal action will be taken against him. But it is a lengthy procedure and some more time will take. In the meanwhile, you may file a declaration suit in court by consulting an experienced advocate.

Dr J C Vashista
(Expert) 01 December 2022

It is a cheating and fraud committed by him for which you must take appropriate civil as well as criminal remedial action/ proceeding through a local prudent lawyer. SHIRISH PAWAR, 7738990900
(Expert) 01 December 2022

Hello,

You can initiate civil and criminal action against your uncle. You can challenge the document as it is a forged document.


Pradipta Nath
(Expert) 03 December 2022

Lodge a police complaint against the Registrar and your uncle. This a pure forged case.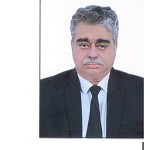 Sudhir Kumar, Advocate
(Expert) 04 December 2022

Agreeing with the above views I will add that the records in registrar office are not lost so easily, they are probably avoiding action against them.
---