Equitable mortgage

Madhur Singh
(Querist) 07 January 2012 This query is : Resolved

Sir, A Sale Deed of house was executed in favour of Husband and Wife. Now Husband is no more and Wife is married to another second person, now Wife want to Mortgage that house in favour of Bank for the loan. Is it possible or not?

ajay sethi
(Expert) 07 January 2012

has husband left a will ? if flat is in society any nomination ? who are the legal heirs of husband besides wife?

she has to obatin cosnsent of other legal heirs get property transferred before mortgaiing the property

Sushil Sharma
(Expert) 07 January 2012

agreed with sethi sir

Raj Kumar Makkad
(Expert) 07 January 2012

The portion of the mentioned lady might have increased had his husband died intestate and there are also other legal heirs of deceased so she can mortgage only the portion to that extent for the purpose of her loan.

Devajyoti Barman
(Expert) 07 January 2012

If the husband has dies intestate and he has no to her offspring then the wife has got every right to create equitable mortgage in respect of the said property.

Y V Vishweshwar Rao
(Expert) 07 January 2012

If no Children-and-no Mother to First Husband, then Wife will be entitled to the remaining share of ( First) Husband !

Shyam Ji Srivastava
(Expert) 08 January 2012

AGREED WITH THE VIEWS OF LEARNED MAKKAD SAHEB

prabhakar singh
(Expert) 08 January 2012

There is no doubt that she owns 1/2 but for other half belonging to her previous husband facts are incomplete for a legal answer.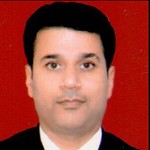 Shailesh Kr. Shah
(Expert) 10 January 2012

She can mortgage 50% + rest as legally entitled to inherit.

DEFENSE ADVOCATE.-firmaction@g
(Expert) 10 January 2012

Unless it is mentioned in the sale deed even two names are there it can be presumed to be fifty -fifty. It will be joint and several.

So interest of all the heirs of deceased will be at co existance with the wife of deceased.

Madhur Singh
(Querist) 12 January 2012

Sir,Just wanted to say thanks for all your advice.

RAJU O.F.,
(Expert) 12 January 2012

wife and all the legal heirs of the deceased husband can create mortgage of the property.

Raj Kumar Makkad
(Expert) 15 January 2012

Most welcome your endorsement.
---
You need to be the querist or approved LAWyersclub expert to take part in this query .