Action against a chs defaulter(mumbai)

Poonam K.
(Querist) 15 December 2020 This query is : Resolved

A co-operative housing society has taken action against its defaulter by not picking up the garbage from his flat. The Defaulter is not disposing of his garbage and has started accumulating the garbage bags in the corridor of the building. This is causing immense nuisance to the neighbours & the society at large. It may cause health hazard to the residents. The defaulter is not ready to dispose off his garbage & is unwilling to pay his outstanding maintenance too. What plan of actions can one take against such adamant Defaulter?
Thank you!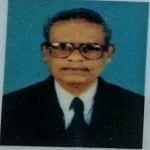 Isaac Gabriel
(Expert) 15 December 2020

Is removal of garbages is the duty of the society? Thrn repory against the society creating health hazadrs in residential area, so that the health depertment will interefere to remove. SHIRISH PAWAR, 7738990900
(Expert) 16 December 2020

Hello,

Not collecting the garbage is not the action against not paying overdue maintenance charges of society. Society has to send legal notice and later on file recovery application before co. op. registrar.


Rajendra K Goyal
(Expert) 16 December 2020

Society should proceed to recover outstanding charges through legal method.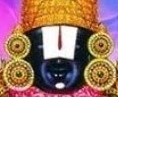 kavksatyanarayana

(Expert) 16 December 2020

The committee of the Society shall take action to remove the garbage and the society shall recover the amount by issuing a legal notice or file a case against the defaulter.

Dr J C Vashista
(Expert) 18 December 2020

Managing Committee of the CHS is required to claim and recover outstanding maintenance from defaulting resident/ member as per law whereas, garbage has to be cleared by Society.
It is advisable to consult and engage a local prudent lawyer for necessary analyses of facts, professional guidance and necessary proceeding.

Rajendra K Goyal
(Expert) 18 December 2020

If bye-laws so permit Society can claim interest, penalty, expenses from the defaulter through legal process.
---