Rent agreement

Querist : Anonymous (Querist) 02 November 2020 This query is : Resolved

Respected Experts,
I own a shop which is on rent, the earlier rent agreement between me and the owner on a stamp paper has completed its 11months, in the earlier stamp paper agreement, we had added a clause 6-month notice to be served by the owner to evacuate the shop,
my question is - The owner of the shop can convey me to vacate the shop as per his terms now or he has to serve me notice of 6 months to vacate?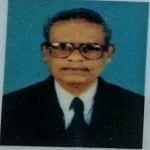 Isaac Gabriel
(Expert) 02 November 2020

Renewal is immeterial. Owner has right to evict from the rental building.Inasmuch the period is over, legally you are not entitled to retain.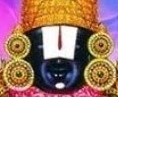 kavksatyanarayana

(Expert) 02 November 2020

Yes. The lease period may be extended by executing a continuation of the lease deed if the owner and you mutually agreed to. Otherwise you have to vacate.

Advocate Bhartesh goyal
(Expert) 03 November 2020

Yes,owner has right to evict tenant if the tenancy period is over.condition of six months notice has no importance.

Querist : Anonymous (Querist) 03 November 2020

respected experts but how will i bear the losses of my business if the owner vacates the shop its not even 2years I am on rent.

P. Venu

(Expert) 03 November 2020

The terms of the agreement are circumscribed by the statutory provisions of the local Rent Law.

It is well settled that the landlord is bound by the due process of law in evicting the tenant.

Dr J C Vashista
(Expert) 04 November 2020

Show the rent agreement to a local prudent lawyer for appreciation of facts and professional guidance.

Rajendra K Goyal
(Expert) 04 November 2020

Landlord can get the premises vacated after the period is over if so agreed in the agreement.

Law deals on agreed terms and not on the problems one may have to face due to implementation.
---