Adultry - case

John
(Querist) 05 December 2022 This query is : Resolved

I & my wife are christian with 2 kids born out of marriage. Things did not go well with our marriage & I found an affair out of my marriage with one of my known friends.
My wife is separated from me for past 2 months knowing my extra marital affair. And since my wife was not ready for divorce, I went ahead for a live-in with my girl friend. And my girl friend is pregnant now.
Now that I have been hearing that she will file case on me for making my girl friend pregnant. (Not married my girl friend, though we live in together at times).
Hope the adultry is not an offence anymore. Kindly advice if she can file any case on me on this pregnancy reuslts. (I am aware of DV, 498a which she has options to sue me.) Wondering if this extra marital pregnancy can be adding any other case. Please through lights in this.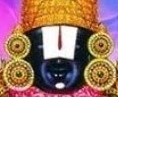 kavksatyanarayana
(Expert) 05 December 2022

To my best, an offense of adultery shall be punished. SHIRISH PAWAR, 7738990900
(Expert) 06 December 2022

Hello,

She is not willing to continue with marriage so try to convince her for divorce. Your wife has the option to file a Domestic Violence case against you along with other cases.

Dr J C Vashista
(Expert) 07 December 2022

Live-in is not an offence / crime in India.
Extra marital affair or adultery can be a ground for divorce, if the petitioner has clinching evidence against respondent.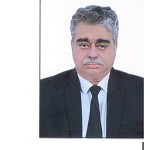 Sudhir Kumar, Advocate
(Expert) 13 December 2022

This is not a case of adultery... Adultery is there when one has relations with wife of another.

Your wife has now strong ground for divorce which she does not want.

The other lady can very well put you in thick soup.

P. Venu
(Expert) 16 December 2022

Your wife as well your live-in partner has any number of options to proceed against you. You need to seek professional legal assistance as and when such a situation arise.

This platform is not meant to promote reckless adventures with law and morality.
---