Will an dropped fir affect me in my government job?

Querist : Anonymous (Querist) 10 August 2022 This query is : Resolved

There was a FIR against my father in 2015. The words used in FIR was "my father, his son and his relative destroyed the boundary wall". My father has two sons, me and my brother, so it wasn't even clear on whose name FIR was filed. Later, my father and the other party came to an understanding as it was an misunderstanding and the FIR as dropped by them as they asked police to drop it. There was no arrest.

Police later filed final report stating that two other accused person's are unknown and parties have reached at understanding between them that there was misunderstanding between them. In none of the documents filed with final report in court, my name was mentioned.

Basically, the final report said that because both parties have cleared misunderstanding, so no point in continuing investigation. There was no trial or inquiry by court and final report was accepted by the court.

Will this situation affect me negatively during during police verification during government job?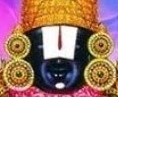 kavksatyanarayana
(Expert) 11 August 2022

As per the stated facts, it is not a crime. So it may not be affected.

Advocate Bhartesh goyal
(Expert) 12 August 2022

No, final report states that FIR was lodged on misunderstanding of parties and court has accepted the final report so it will not adversely effect on Govt job.

Dr J C Vashista
(Expert) 13 August 2022

Police has no powers to drop a FIR, even if it is unable to find evidence to substantiate allegations of FIR, please be clear.
Facts posted are vague and confusing.

Querist : Anonymous (Querist) 13 August 2022

Dr JC Vashista - Ok sir. What I mean by FIR dropping is that both parties went to police station and filed a statement that matter was misunderstanding. Those statements were police by police and final report was filed in court in which it was stated that it was an misunderstanding. No evidence was submitted. Court accepted final report and case was closed. Can it affect me in any way in government job?

Querist : Anonymous (Querist) 13 August 2022

Satyanarayan ji and bhartesh goyal ji - thank you for your advice.

Dr J C Vashista
(Expert) 14 August 2022

@ Anonymous,
In these circumstances police will have to file a closure report u/s 173 (2) Cr PC, which may or may not be accepted by Magistrate, depending upon arguments advanced by prosecution (PP) and accused with records available.


P. Venu
(Expert) 14 August 2022

Had you been arrested in connection with this case or any other case?

Querist : Anonymous (Querist) 16 August 2022

P. Venu - No. I have never been arrested

Querist : Anonymous (Querist) 16 August 2022

JC Vashista - Closure report filed by police was accepted by magistrate sir.

Dr J C Vashista
(Expert) 16 August 2022

In such circumstances, there is no case against you since the FIR is stated to have been closed by the Magistrate /Trial Court.
Best wishes.
Dr. (Maj) J C Vashista
Advocate

P. Venu
(Expert) 16 August 2022

For a verification is done on the basis of the information furnished by the candidate. Generally, the information sought is regarding arrest and/or conviction. Facts posted suggest no arrest or conviction.

As such, the FIR lodged is of no consequence as regards employment in public service. In fact, you have no concern with the FIR until and unless the Court serves summons for trial. It appears that no summons are served upon you.

As such your worry and concern is a case of "much ado about nothing"!
---