Urgent advice needed

vid
(Querist) 13 February 2009 This query is : Resolved

Dear Experts,

I am married to almost two years now. Ours is a love marriage. It was all good in the initial days of marriage and we were really happy. Though there were some turbulent times from my in-laws and his relatives, but he stood aside me in all the difficult times. Eventually, he started getting closed one of his female ex-colleagues. They started daily late night internet chats(very personal at times), phone calls, meeting every evening over coffee/snacks. He used to drop and pick her up from her house everyday though they were not working in the same office (since he has moved to new company recently).
He used to come home late very irritated and frustrated almost daily. Used to get off on almost anything that I did (normal/good). When I got to know all this, I tried talking to him on what's going on. But he eventually denied everything and said that they are only friends and he did not love me anymore. When I mentioned that everything was going alright before you meet this girl. So okay let me speak to her once before we go for anything. on which he threatened me that if I meet her he'll take me to the court.
He used to discuss everything about us with her. She's a unmarried woman who has just broke off with her boyfriend.
I'm in big mental stress and its very traumatic to tolerate this. I'm also undergoing psychiatric treatment for my depression which has come out of this.
I am working and financially independent. And I love him lot he knows that too. He wasn't like this before and was very caring for me before he met her. Even after all this he's saying the same thing that they are just good friends and that he's not infatuated to her.
under the current circumstances do I hold any legal rights to teach him a lesson for having messed up life? Please advise.

Kiran Kumar
(Expert) 14 February 2009

well at this stage my advice is try to concilliate the matter with him.

u ve got enough of the legal remedies at ur disposal but the thing is fewer times the relations get worse if legal remedies are accessed to...main target is to bring him to his normal life so talk to parents and friends firstly.

if nothing positive comes out then we all are sitting here to help u out on legal front.

ARVIND JAIN
(Expert) 14 February 2009

TRY TO FIND OUT THE REAL CRUX OF THE PROBLEM AND SORT IT OUT BY INTERACTION. IF NOT RESOLVED TAKE LEGAL RECOURSE.LAW IS NOT THE SOLUTION OF ALL PROBLEMS.

Rajesh Kumar
(Expert) 15 February 2009

Advocates are there to assist you, advocates are there to assist your husband.
To answer your question "do i hold any legal rights to teach him a lesson"-
well legal rights exist for redressal of your grivenaces. I am sure law is there to help you in protecting all your rights. But to approach law to teach somebody a lesson, is not the correct mindset to approach law and justice. Just think about it.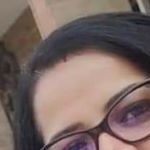 RAKHI BUDHIRAJA ADVOCATE
(Expert) 16 February 2009

I do agree with Mr. Rajesh. U should teach him a lesson. U should fight 4 ur rights. For anytype of help u can contact me at:-09711364956/09871158578

A. A. JOSE
(Expert) 17 February 2009

I fully endorse the views of Mr.Kiran Kumar and Mr.Arvind Jain. No legal right can give you the husband you have chosen yourself, but only LOVE and AFFECTION would enrich your family life. Try to resolve the issues in an amicable way with the help of any elder in the family, if possible, but never be misled by any greedy legal professional who would be more tempted to encash you rather than strenghening your family life. Think of the better times you both spent together and try to find what went wrong and have a soul searching before jumping into any legal remedies.

Wishing you all the best.


Hiralal Das
(Expert) 05 April 2009

I do agree with the valuable opinions of the learned members. Thanks all of you.
---
You need to be the querist or approved LAWyersclub expert to take part in this query .