Taxation

YAGNESH HASMUKH DAVE
(Querist) 10 December 2013 This query is : Resolved

I HAVE BOOKED RESIDENTIAL FLAT IN 2012 FOR RS 15LAC WHILE UNDER COSNTRUCTION & NO AGREEMENT IS REGISTERED NOW THE MARKET VALUE OF THE FLAT IS RS 35LAC AS PER STAMPDUTY REGISTRATION SO THE AGREEMENT IF TO BE REGISTIRED NOW IN DEC 2013 THAN WHICH CONSIDERATION TO BE ADOPTED AND WHAT ARE TAX IMPLICATION IF REGISTERED FOR 15LAC ONLY PL EXPALIN BRIEFLY



Rajesh Thakker
(Expert) 10 December 2013

If there is an agreement on stamp paper on those date and in normal course, then you have to adopted old consideration and to pay stamp duty on amount of Rs. 35 lacs.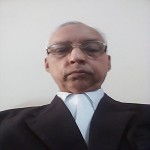 R.K Nanda
(Expert) 10 December 2013

consult tax lawyer.

Vineet
(Expert) 10 December 2013

1. Stamp Duty to be paid on registrar guidance value as on date of registration.

2. As the agreement value is less than registrar value, you are likely to be taxed for differential value as gift u/s 56 of Income Tax Act.Please discuss your tax consultant, hw good your case isdepending upon allotment letter and payments made so far. Also what was the guidance value at the the time of booking?

uttamtibrewal@yahoo.com
(Expert) 11 December 2013

dear you need to pay stamp duty on the prise praviling today....


Rajendra K Goyal
(Expert) 11 December 2013

Repeated query:
http://www.lawyersclubindia.com/experts/Property-registraion-439901.asp#.Uqg3YeKLq_I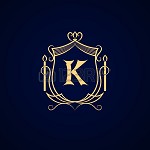 Kishor Mehta
(Expert) 11 December 2013

Sir,
In Maharashtra the stamp duty is applicable at the rate as per the current ready reckoner or as per the amount declared in the document, whichever is higher.
There is also a registration charge applicable.
Good Luck,
Kishor Mehta

V R SHROFF
(Expert) 11 December 2013

on 35L as it is higher
Unless u produce Old Doc C stamp paper that it was executed before 1 yrs and u r ready to pay penalty for non registration...
---
You need to be the querist or approved LAWyersclub expert to take part in this query .