Succession certificate / letter of administration

Querist : Anonymous (Querist) 05 August 2021 This query is : Resolved

Dear Sir,

My Husband died intestate he left behind a house I his name and three dependent 1 Major - wife and 2 - minor daughter ]

Now I want to see the property , does Letter of Administration or Succession Certificate required ?

With Regards
Uday Kumar SHIRISH PAWAR, 7738990900
(Expert) 05 August 2021

Hello,

You will have to get a letter of administration from the high court for transferring the property in your name.

Adv K Rajasekharan
(Expert) 05 August 2021

The house now belongs to you and your two daughters jointly, with one-third part of the property for each one.

You can sell your one-third share in the property without any problem. But the children cannot sell their two third shares as they cannot execute a sale deed as being minors.

If you want to sell their property for their welfare you have to obtain the permission of the District Court, under Section 8 of Hindu Minority and Guardianship Act, 1956.

In order to get court's permission, you have to file a petition under Guardians and Wards Act, 1890 to seek the permission of the court to sell the share of the minors as their natural guardian.

The court most probably will ask you to deposit the shares of your children in the bank, if you are not purchasing any other property for all of you.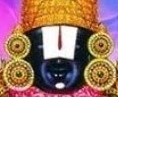 kavksatyanarayana

(Expert) 05 August 2021

I agreed with the advice of the learned expert Mr. Rajasekharan sir. Very well explained.

Dr J C Vashista
(Expert) 06 August 2021

Very well analysed, opined and advised by expert Mr. K Rajasekharan, I agree and appreciate.
Being titleholder (owner) of 1/3rd share of the property you are within your right to sell / dispose as you wish. However, seek permission of District Judge concerned for selling 2/3rd share of your minor children, if required.


Shashikant V. Patil
(Expert) 06 August 2021

Querist never raised question for sale of house. The query is only for Letter of Administration or Succession Certificate.
If the alleged house is ancestral and private then Succession Certificate is to be obtained. If the house is allotted by CIDCO, HUDCO, DDA , MHADA on lease basis, in that case Letter of Administration is to be obtained. This can be obtained in District Court.

Querist : Anonymous (Querist) 06 August 2021

Sir Now I widow along with two minor children are owner of the Flat purchased by My Husband , Hence I wish to apply for the Letter for Administration for the flat of 2/3 share in respect of My two Minor children. Hence please confirm if Petition under 272 of the Succession Act shall be ok

P. Venu
(Expert) 06 August 2021

The property is already devolved upon the legal heirs. There is no requirement of obtaining succession certificate or letter of administration.

Querist : Anonymous (Querist) 07 August 2021

How can I "WIDOW of Deceased Husband sell the property when after death of My Husband, I [wife] and two children[minor] alive.
Since right of two children created hence we need to obtain LOA for Minor in my[Widow] Favour . I do not think we have any other remedy

Dr J C Vashista
(Expert) 08 August 2021

@ Uday Kumar,
Initially you have mentioned that, " Now I want to see the property ....." what did it mean by the connotation wherein the experts had to presume that you want to sell the property ??

Is there any point to "see" the property ?

I am sure that you are not the same person as owner/ widow, but a third person, isn't it ?
---