Seller not signing in witness section

Naresh Malhotra
(Querist) 20 September 2022 This query is : Resolved

Sir, I bought a plot few years ago. There were some mistakes in the sale deed for which we executed a rectification deed. But the seller has not signed in the Witness section at the end of the rectification deed on stamp papers. He has signed everywhere else on the stamp papers. He also appeared for webcam photographs and electronic finger print capture in front of the witnesses and has signed on the sub registrar's endorsement. The witness section contains only my signature and the signatures of the witnesses. The sub registrar has still registered the rectification deed. What legal issues could this have?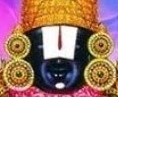 kavksatyanarayana
(Expert) 20 September 2022

The seller must sign before the witnesses but not in the witness section. After the parties (both seller and buyer) sign then witnesses will sign. As per your statement, I think the document does not require anything. However, approach the Sub Registrar with the seller and show him the document. Then he will guide you.

P. Venu
(Expert) 20 September 2022

The discrepancy, if at all any, appears to be no consequence, the document having been duly registered.

Dr J C Vashista
(Expert) 21 September 2022

Seller can not sign as witness. However, facts posted are vague and not clear.
it is advisable to show the document of sale deed to a local prudent lawyer for proper appreciation, professional advise and necessary proceeding.

Advocate Bhartesh goyal
(Expert) 21 September 2022

When the seller has completed all required formalities and therafter sub registrar has registered the document so no requirement of any signatures of seller.
---