Property sold by power agent after the death of the author of the power of attorney

K.Ravichandren
(Querist) 15 August 2011 This query is : Resolved

my father was owning a property(self acquired) and without our knowledge, and after several years(15 years)of his death we came to know that the property was sold to some promotor who constructed flats on that property and sold it to several flats and the flats owners are in their possession of the said flats. We found that our father's
property was said to be sold by his power agent and the sale was executed after my father's death. In fact my father did not execute any such power of attorney and even if it is executed it could not be used after his death. Now what we could do legally to nullify the sale executed in the absence of my father and restoring the property to our favour and whats are all the rights of the promotor and the current flats owners? please explain and advise me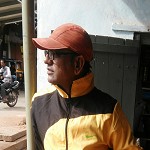 adv. rajeev ( rajoo )
(Expert) 15 August 2011

File a suit for declaration and injunction, because property is sold after the death of your father. Even if it is presumed that your father had executed a PA in favour of person and when exeuctant died such PA will loosed itz validity.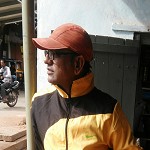 adv. rajeev ( rajoo )
(Expert) 15 August 2011

You can file a partition suit claiming your share against your other family members.

Guest (Expert) 15 August 2011

KINDLY FOLLOW THE EXPERTS ADVICE IT IS RIGHT

PJANARDHANA REDDY
(Expert) 15 August 2011

ONCE PRINCIPLE DIED THE POA BECOMES INFECTIOUSNESS AND VOID.

PJANARDHANA REDDY
(Expert) 15 August 2011

SORRY PRINCIPLE MAY BE READ AS "PRINCIPAL"

FOR MORE ON PAO GO TO THE BELOW ARTICLE LINK

http://www.legalservicesindia.com/articles/poa.htm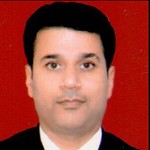 Shailesh Kr. Shah
(Expert) 15 August 2011

In additon to above experts opinion, you have to prove that if pa holder have knowledge about death of principle at the time of execution of sale deed otherwise pa is effective.

K.S.Srinivas
(Expert) 15 August 2011

As suggested by the experts.

Advocate. Arunagiri
(Expert) 15 August 2011

The POA if any dies with the principal.

If you proof the death occured, before the sale deed registration, you can seek for a declaration to seek the sale deed null and void.

Raj Kumar Makkad
(Expert) 15 August 2011

I do agree with Arungiri.

dev kapoor
(Expert) 16 August 2011

Respected friends,
With utmost deference I have a little reservation to the opinion rendered to this query.I am of the humble opinion that a 'suit for declaration with consequential relief of POSSESSION' can answer the issue.Once the plaintiff is not in possession of the suit property suit for declaration that SALE is null void,simpliciter,would not lie unless POSSESSION is sought as a consequential Relief.I however agree that SALE of POA property after the death of the Principal is by itself nullity.
Regards.

K.Ravichandren
(Querist) 17 August 2011

Thanks for view of Mr.Dev Kapoor. How the rights of the Defendants(present owners of the property - therefore the several flat owners - flats built in that property)could be established at the point of nullity of the sale?. Because no fault of theirs they are in trouble.
---
You need to be the querist or approved LAWyersclub expert to take part in this query .