Partition among family members

prahalad
(Querist) 12 December 2013 This query is : Resolved

respected sir i am mr. prahalad 38 years old and my point is my father purchased an open plot of 322.66sq.yds in 1977, and constructed a two flored house in that plot and the built up area of the ground floor is 1427.98 sq.ft and the built up area of the first floor is 1343.164 sq.ft. this property is my fathers self acquired property. totallywe are 4 children to my father.3 sons and 1 daughter.my father expired 9 years back intestate and the house stands in the name of my father in the register office and in the muncipality records. my mother and we 4 children totally 5 members will become legal heirs for the above said property.now we want to go for partition in that property. we all of us came to one aggrement that the land of 322.66 sq,yds should be divided in to four equal parts and the house should begiven to our mother and as long as my mother lives she can take the rents of the above said house property and use for her self.(medical expences)only after her life if we(4 childen) all of us will take the rents and share equally. if the building gets older then we will demolish the house(house is now 37 years old) and can construct new house in the same place individually in our plots. now my point is how we should go for registration. whether this property should be treated as open plot or else like a house hold property, what will be the stamp fees.how the documents should be prepared.kindly suggest me for my further proceedings.

Raj Kumar Makkad
(Expert) 12 December 2013

You all need to frame a family settlement and are required to get it registered so that your disputes may end for ever. It shall be better to avail the services of a local lawyer for this purpose.

Rajendra K Goyal
(Expert) 12 December 2013

Contact a local lawyer and get the settlement drafted as per your need.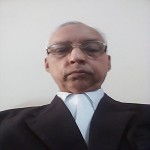 R.K Nanda
(Expert) 13 December 2013

take help of lawyer.

Rajendra K Goyal
(Expert) 13 December 2013

Repeated query:

http://www.lawyersclubindia.com/experts/About-partition-among-family-members-440671.asp#.UqqIVuKLq_I
---
You need to be the querist or approved LAWyersclub expert to take part in this query .