Live in female rights on male's income and property

Querist : Anonymous (Querist) 21 September 2022 This query is : Resolved

I am having cases from mother of my two sons both living with me. We are not legally married hence my divorce petition was also dismissed on this base saying not maintainable. She lives alone forcibly occupying my property.

1. Can you help me by finding some law or judgement about a female live in partner's rights on her male live in partner's income or property?

2. Or right of a lady having two sons without legal marriage.

3. How to get rid of such cruel, corrupt, characterless lady. Divorce not applicable.

Thanks💐🙏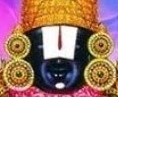 kavksatyanarayana

(Expert) 22 September 2022

You also have two sons without marriage, isn't it? If the property is in your name, then you are the property owner and she has no right over it, for judgments search Indian kanoon.org.

Dr J C Vashista
(Expert) 25 September 2022

The woman gave birth to your two sons while she was in live-in relation, she got the status of "wife" for her maintenance right only.

SUPREME COURT OF INDIA Criminal Appeal No. 1656 of 2015 decided On: 30.10.2018 titled as Lalita Toppo Vs. State of Jharkhand and Ors.

However, she is not entitled for a share in any other movable or immovable property of live-in partner.
Despite the fact that the sons born out of such relationship are illegitimate yet they have equal share in their father's properties.


Advocate Bhartesh goyal
(Expert) 25 September 2022

I completely agree with Dr.J.C. Vashista sahib that if a man and woman live together for long years as husband and wife, there would be a presumption in favour of "wedlock" and her status is of "wife". She is entitled to get maintenance and sharehold house from you.


P. Venu
(Expert) 06 October 2022

Facts posted not just a live-in relationship, but a relationship in the nature of marriage/wedlock because of long and continued cohabitation resulting in the society recognizing the couple as husband and wife.

It appears that you need to pursue divorce proceedings if there are instances of martial cruelty.
---