Is gpa legal

Rahul Verma
(Querist) 07 January 2021 This query is : Resolved

Hi, Actually i have purchased 1170sqft property in Haryana Bhupani. As registry is stopped right now the dealer has done the GPA for me from Gaziabad court in which he has mentioned the there is 18 foot road on west of the property and 18 foot road on south of the property. I have two query the first one is i he has decreased the length of the road on the south of the property from 18 foot to 15 foot and said that there is no need to change in GPA and my second query is is GPA legal ?

Guest (Expert) 07 January 2021

Presently the Registry should be working from Aug 20th --2020 in Haryana. SHIRISH PAWAR, 7738990900
(Expert) 07 January 2021

Hello,

As per my opinion, you have to take legal action against the builder as the builder has not complied with his promise and he is not registering the agreement with sub-registrar.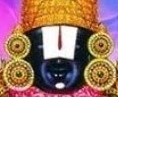 kavksatyanarayana
(Expert) 07 January 2021

Now registration offices are opened in many States including Haryana. If the GPA is registered, then a rectification deed to GPA shall be executed by the Landowner. If not registered now correct it and it shall be registered. GPA is a legal document.

Advocate Bhartesh goyal
(Expert) 08 January 2021

When sub registrar has started functioning of registration then why you are interested in GPA.? As per law GPA does not confer title / ownership of property.You should get executed Sale Deed instead of GPA.

Dr J C Vashista
(Expert) 09 January 2021

You have to get a Sale Deed executed and registered for proper measurement.

Hemant Agarwal
(Expert) 09 January 2021

AGREE with above Expert Advise.

Keep Smiling .... Hemant Agarwal
VISIT: www.chshelpforum.com

---