Family issues

Louis Naidu
(Querist) 30 November 2021 This query is : Resolved

My name is Louis, my issue is about family matter, my wife took are 10years old daughter and has applied for divorce, I have not seen my daughter for 2years as my wife has blocked my number, recently I came to no she is started staying with one of my family member, and having affair with him I went to police station but they are helpless, I even went to barosa cell in cp office, they called my wife to come but she is not cooperative, due to this I had attempt to end my self many times, I m not able to handle my personal life, I m totally broken and exhausted, can u help me with my problem please🙏my wife and her boyfriend planned everything step by step, and now staying with her boyfriend,

P. Venu
(Expert) 30 November 2021

You need to approach the court seeking custody of the child. May be petition may not be fully allowed, but you will be benefitted by rights to visit the child. SHIRISH PAWAR, 7738990900
(Expert) 30 November 2021

Hello,

The divorce is already filed and she is staying with another man so there is no meaning to visit the police station. In divorce proceedings, you can apply for visitation rights for your daughter.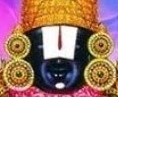 kavksatyanarayana
(Expert) 30 November 2021

Yes. Your wife filed a divorce petition. And she wishes to marry another person/live in relationship. So don't worry and try to make yourself strength mentally. You can file a petition for the child's visitation rights.

Louis Naidu
(Querist) 01 December 2021

I can't do anything regarding my matter

Dr J C Vashista
(Expert) 01 December 2021

Contest the divorce case and file a petition for custody of your daughter through a local prudent lawyer.
---