Document to be generated for willed property...

Querist : Anonymous (Querist) 26 November 2020 This query is : Resolved

My paternal grand mother had written a WILL in 1970 on an immovable property(built house) in favour of her elder son with a condition that he would get the ownership after paying half the value of the property to her younger son. Elder son happens to be my father. After his death, his wife(my mother) shall get the ownership of the property only to the extent of enjoying the premises for full life term and then it shall be passed on to her two sons(me and my brother) with absolute rights. That is the background and the content of the WILL.
My grand mother passed away in 1972 and my father in 1978. According to the condition in the WILL and as per an understanding within the family, we(mother, me and my brother) together paid half the value of the property(assessed by a certified valuer) and got a signed document from my father' younger brother, endorsing the receipt of cash as his share and also relinquishment of his rights over the property. Right now, according to WILL, my mother is the sole owner of the property. She is 87 years old today and healthy.

My query is follows: Me and my brother being senior citizens and over 60 years, would like to generate a document to pass on the same property to our sons with my mother being alive. Obviously, we don't have any rights over the property as long as she is alive. But my mother has no problem in signing any document to affect the transfer after her life term. Can we write a WILL or go in for another type of legal document(registered or unregistered) for effective transfer of property to next generation? Kindly suggest how to go about.

Rajendra K Goyal
(Expert) 26 November 2020

Your mother has right to enjoy the property during her lifetime. She is not absolute owner of the same.

You can bequeath the property which may come in your name as per will of your father, mentioning the fact.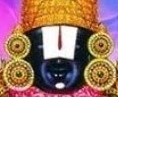 kavksatyanarayana
(Expert) 26 November 2020

Your paternal grandmother wrote a will in which your father is beneficiary with a condition to pay half of the value to his brother. so after your grandmother's death, your father as the beneficiary should have been given half of the value of the house. But your father during his lifetime did not give the same. However, your mother has given that amount to your uncle(your father's brother). And after your father's death not only your mother also you and your brother also have rights over the property. so you and your brother can write will or gift to your children for your shares only. Your mother may gift her share to her grandchildren. The Gift deeds shall be registered.

Advocate Bhartesh goyal
(Expert) 26 November 2020

No, You and your brother can not legally execute any document in regards to the property whose ownership does not vest to both of you till date .It is true that


for the limited purpose ownership of property vests to your mother so till her demise you and your brother have no ownership right over property how can you transfer the same by executing gift deed or will.

krishna mohan
(Expert) 27 November 2020

Well adivsed experts. I may add you can enter into settlement deed and get it registered. It may cost less but avoid future litigation the way you want to reach settlement among yourself.

Dr J C Vashista
(Expert) 28 November 2020

Where is the property located ?
Whether probate of the will exectued by your grandmother is compulsory or optional ?
It would be better to consult and engage a local prudent lawyer for appreciation & analyses of facts/ documents, professional advise and necessary proceeding.

P. Venu
(Expert) 28 November 2020

The facts posted suggest a complex situation because of the Will and events thereafter. More than one view is possible in this scenario.

One view could be that that the property has been vested in your father as the beneficiary of the Will though the conditions thereto has been fulfilled only subsequent beneficiary's death. The property having absolutely vested in your father further bequest as to life interest in your mother and subsequent vesting in you and your brother are void. It is a proposition unknown to law that a legacy having absolutely vested in beneficiary would be further revived to confer a life interest in a second person and further vesting in a third person after the life of that second person. In my view, your father had been the absolute owner of the property bequeathed and after his death the property is jointly vested with all his legal heirs (which includes not only you, your mother and brother but also, the siblings if any.)

In short the bequest subsequent to vesting of ownership with your father are void. The property is jointly vested with the legal heirs of your father. The jointees can dispose of their property at their discretion. The best option is to execute a settlement deed.
---