Na 45 plot i have purchased by builder

Anil navade
(Querist) 06 May 2020 This query is : Resolved

Hello sir,
I am Anil I have purchased na 45 plot from builder before 2 years and the old owner forcefully accupied my plot and I have 7 12 my name also but he has some dispute with builder he is not ready to leave my plot pls help me and suggest me what I do

Rajendra K Goyal
(Expert) 06 May 2020

Whether the plot has been registered in your name and if so, who is seller of the plot as per registration deed, original owner or the builder?

7-12 is in your name, you can take help of police for evacuating the unauthorized occupancy..

Original seller should take help of law / court / police to settle his disputes with the builder.

It is better to contact with other allottees and take joint action, which would be more beneficial.

Raj Kumar Makkad
(Expert) 06 May 2020

The duty of the builder gets completed once the ownership has duly been transferred in your name by way of a registered document with due possession and moreover the mutation has also been entered in your name so the forceful possession by a third party, may it be the earlier buyer or seller is totally an illegal act. It is your responsibility to secure your possession over the said property. You yourself or wit the help of the police can take back your possession back failing which shall have to go to civil court.

Dr J C Vashista
(Expert) 06 May 2020

If the builder have registered the property in favour of you, you should have taken possession of the same simultaneously. You should issue a legal notice to the vendor (Builder) for possession of the property.

Dr J C Vashista
(Expert) 06 May 2020

You should seek help of local police for the possession from previous owner. He is a trespasser, unauthorised and illegal occupant.

P. Venu
(Expert) 06 May 2020

Had you "purchased" the property through a registered deed? Going further, had the builder purchased the property through a registered deed or is it that he was just a PoA holder? Please note that a mere entry in the 7/12 extract need not amount to title yo property.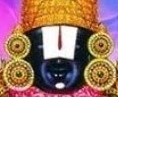 kavksatyanarayana
(Expert) 06 May 2020

It is presumed that the sale deed is registered in your favour as the 7/12 khata is in your name. so file a complaint against the owner. If possession is not given issue legal notice to the builder by consulting a local advocate.

P. Venu
(Expert) 07 May 2020

The fact of the matter is that there need not be a registered conveyance to get one's name entered in the record of rights.

P. Venu
(Expert) 07 May 2020

My above posting was wrong. It has since been corrected. The lapse is regretted.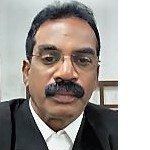 T. Kalaiselvan, Advocate
(Expert) 08 May 2020

If you had purchased the property by a registered sale deed and also have got it mutated on your name, you shall be the absolute owner with clear and marketable title to the property.
If a third person is forcefully occupying your property, you can lodge a criminal complaint against him with the local police for the offences of criminal trespass and illegal land grabbing acts.
If the police are not cooperating then you can either file a petition under section 156(3) Cr.p.c. before concerned judicial magistrate court seeking direction to police to initiate proper legal action on the complaint pending before them or you can file a suit for declaration of your title and for ejectment of the person who has illegally occupied your property and for possession.
You can contact a local advocate and proceed with the assistance and guidance of the local advocate on this.

---