Epf death claim by daughter :chrisitian law

Querist : Anonymous (Querist) 22 January 2020 This query is : Resolved

My daughter was 7 when her dad expired in 2013. I married again in 2016 and my daughter is staying with me.
I had submitted the docs for EPF claim in 2019 and they dispersed amount that I was supposed to get before my marriage but for my daughter they asked me to submit the guardianship certificate as per the Christian Marriage Act.

Kindly guide me whether guardianship letter is required if I am a Christian and also the procedure involved in getting the legal guardianship certificate even though I am her natural mother,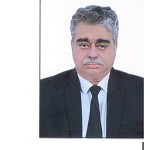 Sudhir Kumar, Advocate
(Expert) 23 January 2020

you are natural parent and need no guardianship certificate.

Sb Karma
(Expert) 23 January 2020

They demand guardianship because they feel
is your daughter happy with you both(new husband)
Its simple....
just give them guardianship certificate with the help of local lawyer,your problem will solved.

Querist : Anonymous (Querist) 23 January 2020

They said according to Christian marriage act guardianship certificate is required.
What is the process to get the same

Raj Kumar Makkad
(Expert) 23 January 2020

Christians in India are governed generally by the provisions of the Guardians and Wards Act (Central Act No 8 of 1890) in matters relating to guardianship of minors in respect of their person and property. A guardian of the person of a ward is charged with the custody of the ward and must look to his support, health and education, and such other matters as the law to which the ward is subject requires.

So you expected to furnish an affidavit to that effect to local Executive Magistrate, who shall in turn issue the desired certificate on the basis of your averments in the aforesaid affidavit.

P. Venu

(Expert) 23 January 2020

EPF claim - is it the accumulated funds or the pension?

Dr J C Vashista
(Expert) 24 January 2020

You will have to obtain guardianship rights from district judge where the minor is residing.
It is advisable to consult and engage a local prudent lawyer for better appreciation of facts, professional guidance and necessary proceeding without waiting for FREE advise on this platform.
---