Need guidance in maintenance case for my brother

Guest (Querist) 24 June 2019 This query is : Resolved

Need some advice. My brother's wife was caught red handed with her boss in a hotel. The boss's wife did a sting operation on them in the hotel, made a short clip of beating them . so FIR was filed etc. My brother applied for divorce with all the proofs, to which they never came back to court. so Judge told the that this june or july he will give ex parte divorce. Date is yet to happen. Girl filed for maintenance in delhi family court, so my brother showed the judge all the proofs , FIR, video, her pregnancy abortion document etc. Judge told them to talk and settle the matter. They quoted 10 lakh stating that 6 lakh for marriage tent expense, 2 lakh cash that they gave to my brother and 2 lakh for jewellery and other stuff which is lying at home.

So i want to know if the girl is caught is adultery, still she gets amount ?
because my brother was ready to give 2-3 lakhs to get rid of her, but they quoted 10 lakh. Both party lawyers also said that amount is genuine etc etc and best thing is you are getting settlement. They made a document and mentioned that whoever goes back to decision will pay 1 lakh penalty after signing it.
We are confused whether we should go ahead with 10 lakh ( where we have not done any crime) and she gets a good money.
Or we should seek some other help so that amount is reduced.
This case is a very simple case because we have all the proofs with us.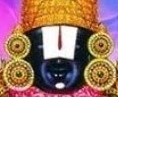 kavksatyanarayana

(Expert) 24 June 2019

Dear querist, adultery is not a crime. so you have to amicably settle the issue. though you have proofs that the girl caught is adultery, maintenance has to pay by your brother. If you pay any thing to the girl, do it by strong proof or through court.

Dr J C Vashista
(Expert) 25 June 2019

Your brother has already stated to have engaged an able, competent and intelligent lawyer to contest/ proceed in his case(s), it would be better to seek his/her opinion and advise as s/he is well aware about the facts of the case(s) whereas, you have posted limited facts on this platform hence any opinion formed on the basis of information provided is bound to differ.
If your brother (not you) is dissatisfied with performance, guidance or behaviour his counsel he should change him/her immediately.
In order to seek second opinion your brother should consult/ engage a local prudent lawyer with records of the case for better appreciation, analyses, guidance and proper proceeding, as required.
If your brother is located in Delhi/NCR and feel so, he may contact me (on appointment) at: Chamber No 647, Lawyer's Chamber Block, Dwarka Courts Complex, Sector 10, Dwarka, New Delhi-110075
Cell # +91- 98911-52939 email: majjagdish@yahoo.com or visit: www.vakil-saab.com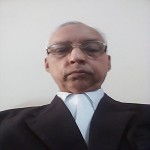 R.K Nanda
(Expert) 26 June 2019

take help of local lawyer.

Guest (Querist) 26 June 2019

Kindly close the query.

P. Venu
(Expert) 05 July 2019

Apparently, she is employed. As such her claim for maintenance is not justified.
---
You need to be the querist or approved LAWyersclub expert to take part in this query .