Adoption deed is not available

Querist : Anonymous (Querist) 14 March 2019 This query is : Resolved

Dear Sir,
If a couple who has no own child and they adopted a child from his sister,from age 3(1966),but adoption deed is not Available due to they thought which type of deed made between brother and sister so they did not made deed of adoption but eyewitness is available for that time when adopted child.And adopted child (she) was living with adoptive parents since adopted ,and her education,marriage,and all ceremony done by adoptive parents.
Now Adoptive parents is no more and real parents is also no more.But she has eye witness of adoption (3 person).
So i would ask to you kindly share any judgment or rule that enough evidence of eyewitness ,that they can proof she was adopted and all the things and service done by her for her adoptive parents.
So property and power of attorney will be her.

Vijay Raj Mahajan
(Expert) 14 March 2019

Child got adopted in 1966 i.e. 53 years back at age of 3, now 56 years old must be having sufficient documentary proof like school and university certificates, voter ID card, Aadhar card, passport etc.mentioning the name of parents who adopted the child, all those good enough proof of heirship of deceased adoptive parents.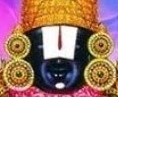 kavksatyanarayana
(Expert) 14 March 2019

If the adopted child had her adopted parents name in her school/college records, voter/pan/Aadhaar cards then no problem. they are sufficient for proof. Adoption deed is optional.

Dr J C Vashista
(Expert) 15 March 2019

Whether the adopted child (now 56 year old as stated by you) has claimed any share in the property of his/ her biological parents;
or
Whether any other/surviving LR of adopting parent have claimed property of deceased ?

P. Venu
(Expert) 15 March 2019

There is no legal necessity that should be deed of adoption; it is sufficient if requisite ceremonies are performed.

Querist : Anonymous (Querist) 16 March 2019

Dear Sir,
No Document proof there is mention name of adoptive parents,but she has address proof of living with adoptive parents,she has bank DD and Locker Copy where is mention Bank nominee,And all related property documents she has.100+ documents there is mention address of adoptive parents.Her school admission form where is mention adoptive parents address.and her all 3 children all certificate from child hood address mention .100+witness they know that she was living with adoptive parents and adoptive parents given property to adopted child via oral declaration .and 3 eye witness are available which was present on the time of adoptive ceremonies.


P. Venu
(Expert) 16 March 2019

Please note that adoption is a question of fact, not of documents. When everyone who ought to be in the know of the fact has no dispute, what is the cause of worry. Please come forth with if there are deeper facts, if any.

Querist : Anonymous (Querist) 16 March 2019

Venu Sir,
thanks for suggestion but a problem is there that Adoptive parents(Male) one sister is alive in the 3,and she raised problem on the property,this is the main reason.
how can we get that property???
while we are living in that house near by last 50 years.
All Address proof mention that address.
Adopted child education certificate address proof.
100+ witness of that she is living there.
3 Eye witness is alive now of adoption
Even Who raised problem has given in written that adopted child is living with adoptive parents as well as done service till death of adoptive parents.

Plz suggest me or tell me any case or number if like case happened in past.
i will be more thank full to you.



P. Venu
(Expert) 16 March 2019

Who is in possession/occupation of the property? Has the property, left intestate, been mutated in favour of the legal heirs in the revenue/municipal/panchayat records?

Querist : Anonymous (Querist) 16 March 2019

Adopted child has possession of that property even registry copy,patta etc document of property also she has.
---
You need to be the querist or approved LAWyersclub expert to take part in this query .