Second wife

venkateshp
(Querist) 22 February 2018 This query is : Resolved

Hi all, I am a married man with two children. I married another lady when i was distrub state of mind. But it was too late. we faced all legal problems.
Now i am managing both of them.
Recently i got job in middle east.
My first wife and kids will accompany me as soon as i settle down.
My question is how can i take my second wife
What all documents required for her safety
We lived 10yrs together now i dont want to leave her in india. Please suggest me

Guest (Expert) 22 February 2018

Legally you can not claim her as your wife basing on your pass port.If at all you wish to take with the consent of your legal wife there could be some possibility of taking her as "Servant Maid " etc. In that case also her Pass Port should not mention you as her husband which could land you in trouble.. Confirm with concerned Consulates

Vijay Raj Mahajan
(Expert) 22 February 2018

You have two wives, are you a Muslim by religion? In India only a Muslim man can legally have more than one wife at the same time because the Shariat Muslim law allows then for the same and its applicable to Muslims in India.
The taking two wives simultaneously to a foreign country on spousal visa may not be possible based on the Immigration laws of the foreign country wherever you take them. However the other option to take the second wife with you need to check the visa requirements of the country where you want her to be with you. Check with the country in Middle East where you want to go about the visa laws with regard to taking two wives as well what all other options other than tourist visa you have to take her with you for long period.


Guest (Expert) 22 February 2018

Although your story is unbelievable, yet my suggestion is, try to take her with you as your domestic servant, if your wife has no objection.



Kumar Doab
(Expert) 22 February 2018

Jhooth ke paon nahin hote!
You can benefit from the advice of Mr. Vijay Raj Mahajan.


Kumar Doab
(Expert) 22 February 2018

Another Perspective; Compensate 2nd lady with heartfelt apology, taking care of her financial needs/security and separate amicably…..
Or let her remain in India and visit her as workable
Or find her job in same country and let her be there independently
Since she is not your domestic servant in reality let her not be your domestic servant on papers….
Republic of India has views and Laws on consensual relations and check on views and laws on consensual relations of the Foreign Country …
You have had enough legal mess as per your post and having learnt about all kinds of legal issues in India you may avoid any issue (legal/social/social leading to legal) in midle east and for that matter anywhere in the World…
Rest is upto you.


Kumar Doab
(Expert) 22 February 2018

Needless to mention understand implications per laws of Middle East country as well...

P. Venu
(Expert) 23 February 2018

Has the second wife got a passport? If so, there may not be much of a problem if you can a secure a valid visa for her.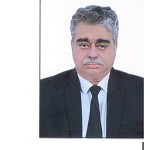 Sudhir Kumar, Advocate
(Expert) 23 February 2018

Law has no place for second wife. She is not your wife. Mr Jigyasu has already advised which is the only workable option.

venkateshp
(Querist) 24 February 2018

P. Venu Sir thank for giving hope. Yes she has a valid passport. I cheated her by giving false statement that i am divorcee. She left me. Later myself & my legal wife realised - we both did bad to her. Now i don't want to harm any of them. But at the same time cannot keep them under one roof. My second wife helped me for higher education & going abroad.

Guest (Expert) 24 February 2018

With your latest statement that you cheated your first wife by giving false statement, by your cheating habit, now you have cheated the trusting experts community also by not giving true and complete description of the case. Cheaters don't deserve any free advice.


P. Venu
(Expert) 24 February 2018

In the offence of bigamy, the only aggrieved person is the spouse; the law and its procedures accept this basic fact. A bigamous marriage does not disenfranchise any person depriving him of his civil rights unconnected with the marriage unless there is a legal provision to the contrary.

Thus, the question that arises is whether there is any legal provision in our Country that denies passport to the second wife and also whether the regulations of the country to be visited does not allow visa to the second wife.

Guest (Expert) 26 February 2018

Having a Second Wife with out Divorce is illegal in Indian Law. Even if no objection is made by the Legal Wife no status of Legal Second Wife could be obtained for the second person.
---
You need to be the querist or approved LAWyersclub expert to take part in this query .