Salary cheques bounced

vedika singh
(Querist) 23 September 2017 This query is : Resolved

My as well as other colleagues' salary cheques got bounced.... On asking the employer.. she said she wont give salary and asked us not to resume services and is defaming us by spreading rumours that we were involved in financial fraud. However truth is she alwz issued late salary cheques to the staff plus sometimes those cheques wr deliberately bounced so as to give late salaries and hold the employee. She has several cases filed against here for the same by employees. We Hv lodged FIR as well as complaint wd labour commissioner... But she nvr turned up on dates and the notice which was sent from labour office returned back stating that the company left the address given but the company still running and she has hired a new team... What shall we do?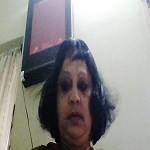 Ms.Usha Kapoor
(Expert) 23 September 2017

After Serving due notice to your management file a case in labor court alleging all the above facts which smacks of Management's highhandedness, arbitrariness, unfair labor practice , victimization and unconstitutionhal etc.The labor court may grant you necessary reliefs you prayed for. such a reimbursement of your salary dues etc.

Dr J C Vashista
(Expert) 23 September 2017

You have already lodged FIR and a case before Labour Commissioner, just join other employees also, attend proceeding and expedite through a local lawyer.

Rajendra K Goyal
(Expert) 23 September 2017

For bounced cheque notice should have been issued and case u/s 138 NI Act should also be filed. It seems time to send notice has expired.

Wait for the conclusion of the cases filed.

Guest (Expert) 23 September 2017

Seems to be a vague query! Very crucial links are missing from your description of the problem.
Have you been terminated from employment, as you have stated, she has hired a new team?


P. Venu
(Expert) 23 September 2017

Yes, it appears that there are deeper issues. Please post complete facts instead of riddles.

vedika singh
(Querist) 23 September 2017

No i hv not been officialy terminated... Issue is simple.. she used to give salary cheques late as in on 17-18th of next month that too post dated... Which many a times used to bounce also for many employees ... But this tym the cheques bounced for al the senior staff n when we questioned she kept ignoring by saying she wl pay but wen we realised she wont we revolted by not going to office and in the meanwhile she hired new team... Infct wen we went to office to enquire for our salary but her accountant misbehaved and we call PCR and then she was shouting at cops also on call that she wont pay a penny whatsoever we do and then started saying customers that we were fraud because they were also demanding for us to join...

vedika singh
(Querist) 23 September 2017

And then we approached labour commissioner but that too al in vain... All i want is my due salary.. i din leave the job hence no notice period is needed. She terminated us so it was the company who were supposed to notify us or give us one month salary in lieu of it.
---
You need to be the querist or approved LAWyersclub expert to take part in this query .