498a - dowry demand and harassment by husband and in laws

narasimha
(Querist) 25 August 2017 This query is : Resolved

Hello sir,

going back, their family people cheated us and told he had 2 jobs an one of them he does with his own interest to get himself busy. Later found only one job he had and that also he left and tried for government job by offering bribe. During this time, they all good and my sister is well treated. None of us are blaming since he is at least trying.

Soon after, he lost his money of almost 10 Lakhs in 2 turns for government jobs, his mother started blaming my sister because of her horoscope and started demanding extra dowry. He also started harassing my sister just because his parents will go against him and he may need to earn extra, if he goes out side and life would be difficult.

after 3 efforts of mediators and some elder peoples advice we were forced to calm down and instead begged them to treat her well. In recent times, it went far and they started harassing and allegedly torturing her physically an mentally. When my parents reached their place to bring back my sister to home back, they were brutally beaten and threaten by their relatives and neighbors.

Lack of support from relatives & mediators, we filed case in vizag and they managed it with money. Then we reached Vijayawada and raised a case it is section 498A. The police demanded them to reach station within 12 hours. its been 3 days, they did not turn up. Also now started saying their parents are beaten by my sister so their BP went down and admitted in hospital.

Instead of requests or respectful agreements, they are still trying to give threats by saying they have high influence to escape and they will for go for second marriage.

We need suggestions to get justice for my sister. Currently i am working Norway for clients requirement, so i cannot support my parents and sister. So seeking for an advice.

We still want a happy life for my sister and all we want is her happiness. Tried many times but we are failing every time, because of irresponsibility and his mothers mis-beliefs and cruelty.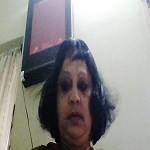 Ms.Usha Kapoor
(Expert) 25 August 2017

You stated all mediation efforts failed. In such a unhealthy atmosphere your sister can't survive. Bring her back to your parents home and give her all the love and support.. Encourage her to study further and get into some gainful employment. Financial security is more important than marriage.If her husband agrees go for MCD.. Otherwise file contested divorce on the ground of cruelty both physical and mental. against her husband. Pursue 4998 A to its logical conclusion.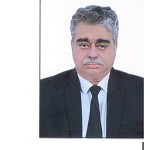 Sudhir Kumar, Advocate
(Expert) 25 August 2017

submit 498a complaint in your town and not in their town.

Rajendra K Goyal
(Expert) 25 August 2017

It seems marriage can not be saved in the given circumstances.

Lodge DV and 498A complaint in your town. Have the services of some expert Lawyer.

She have to be bold and take steps. Legal battle is time and cost consuming

narasimha
(Querist) 02 September 2017

Thanks all for your valuable time and replies. We had filed 498a case in our place and Police department supported my sister and agreed to make her list of demands. They have forced the other party to agree for her demands then only case can be withdrawn later some period.

krishna mohan
(Expert) 07 September 2017

Well advised by Experts. If you are convinced that no hope for saving the marriage, you may pursue as advised by experts. Empowering her and providing emotional and psychological support will bring her back to normal life and self standing.

Kumar Doab
(Expert) 09 October 2017

Hope you have the evidence of beating and have lodged complaint.
In case it is tried, tested by wife herself, elders of the family, trained legal minds on your side, seasoned persons that it is futile to go ahead to spend life with the habitual, chronic, abuser then it is your final call.
Pursue the cases to the logical conclusion and let them serve their terms.
Approach a very able senior LOCAL counsel of unshakable repute and integrity specializing in Family matters and having successful record and spend quality time with your counsel.


Discuss perspective of MCD also with your lawyer.

Kumar Doab
(Expert) 09 October 2017

Same query;

http://www.lawyersclubindia.com/experts/498a-dowry-demand-and-harassment-by-husband-and-in-laws-657926.asp

You may sum up the decide at your end.
---
You need to be the querist or approved LAWyersclub expert to take part in this query .