Leave and license

KISHORE KUMAR JOSHI
(Querist) 10 August 2017 This query is : Resolved

I am an owner of a building in kolkata. If I rent out a space to my son making an agreement with him that he can let out that space by making leave and license agreement with other person. Is it possible & correct ?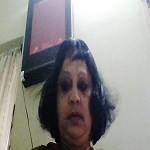 Ms.Usha Kapoor
(Expert) 11 August 2017

Yeah! You can let out your son some space on the condition that it is leave and licence and after that your son after license period expires lets out to some other person on Lease and License basis is possible and correct.
IN lease there ids transfer of interest in rental property. In leave and licence there is no such transfer of interest but mere right to occupy the premises. In deciding whether to give out premises on leave & licence basis some of the factors to be considered are as follows:
— Possession: In a leave and licence agreement, the owner is deemed to be in
legal or judicial possession of the premises and the licensee is in constructive
possession of the premises.
— Income Tax: In a leave and license agreement the owner has to pay the
applicable rate of tax.
— Municipal Tax: In a leave and license agreement the Municipal Authorities may charge taxes as applicable in the area and if there is a security deposit amount sometimes the Municipal Authorities may calculate a notional interest on the securities deposit amount and charge tax thereon

b) A licensee cannot give the premises on rent to a third party under any circumstances. On the other hand, a tenant can sub-let the premises to a third party, unless the rental agreement expressly provides otherwise.

c) A license agreement is easier to terminate than a rent agreement. License agreements are terminable, whereas lease agreements are generally not.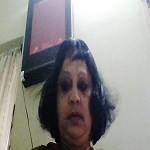 Ms.Usha Kapoor
(Expert) 11 August 2017

If you appreciate the above replr please click the like button.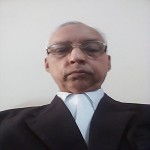 R.K Nanda
(Expert) 11 August 2017

not possible and incorrect.



P. Venu
(Expert) 11 August 2017

Law need not interfere if the individuals concerned are comfortable with the arrangement.

Rajendra K Goyal
(Expert) 11 August 2017

you can gift the property to your son.

Surrender K Singal
(Expert) 12 August 2017

If a relative had been residing in residential property with the father of the owner, what would such occupation / use of house be termed as after the demise of father of owner - (if) licence of what nature ? What liabilities fasten on such relative, not willing to vacate ?
---
You need to be the querist or approved LAWyersclub expert to take part in this query .