Dasti summon

Querist : Anonymous (Querist) 06 February 2023 This query is : Resolved

अगर वादी दस्ती आर्डर प्रतीवादी को नहीं देने जाता है तो क्या होता है
और भेजनें का कोई दूसरा उपाय? ( ना घरवाले जा सकते है ना वकील त्यार है जाने के लिए )

Advocate Bhartesh goyal
(Expert) 07 February 2023


Get serve notice on defendant through process server of court or by registered post.

P. Venu
(Expert) 07 February 2023

What are the facts? What is the context?

Dr J C Vashista
(Expert) 11 February 2023

Neither the plaintiff / complainant nor his/her counsel shall go personally to deliver "dasti" summons.
The plaintiff/ complainant shall have to take process server from Nazarat of the concerned court for service of notice/ summons, which your lawyer shall guide you.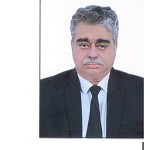 Sudhir Kumar, Advocate
(Expert) 17 February 2023

कृपया पूरे तथ्य दें |

यह फोरम कोई परीक्षा हॉल नहीं है |

यह फोरम पहेलियों को भी हल नहीं करता है।
---