Criminal case against director of a b.i.f.r company

4WhatIsRight
(Querist) 19 November 2013 This query is : Resolved

Respected Experts,
I am one of the Directors of a limited company of a manufacturing unit. Due to sudden turmoil in business environment our business has run into rough weathers.
For survival of the unit I raised funds, cash loans (not reflected in any books of account) on company's letterheads, from friends.
I have not faltered on any interest payment on those "rukka- parchi"nor i have any intent to default.
But in very recent one of my competitor has started spreading rumors that I am to go bankrupt and Will default on payments of loan they have advanced to me. This has caused panic among the lenders and all of them have suddenly started chasing me for their money. I have been trying to convince them but few are very adamant on immediate refund and instigating others for same.
It is not possible for me to arrange payment of all rukka - parchi loans now and I need six to nine months time to clear them.
Their continuous harassment is making it difficult to look after day to day business activity and further affecting the financial health of the company.
Few of the creditors have good contacts with police and have been threatening to get me arrested u/s.420IPC by forming stories around the rukka-parchi. In very recent one of them got one of such similar defaulter arrested under 420/506/120B with a concocted story.
I am confident that company would return to its glory as we are dealing only with MNC's of growing sector.
One of my friend advised me to refer my company to BIFR then no creditor shall be able to file any complaint or case against the company or its directors.
Other friend suggested making an affidavit and sending it to creditors Acknowledging the loan and seeking time for repayment. Further filing a caveat.
All are cash loans.
I have been making timely payment of interest in cash.
Bank loans are also being serviced on time, but my friends are advising me to default for making it a BIFR case.
What shall I do?


Akhilesh Kumar
(Expert) 19 November 2013

Dear Sir,
As per the facts narrated by you above, I am on opinion that you should not default in payments what you are paying regularly and also not make case for BIFR and should not make any wrong act which would land you in problem. Don't be Panic,Just you need to think to buy the time for the payment of Lenders who are chasing hard.You should not think prejudicial manner that a case under sections 420/506/120 B and like wise sections of IPC will be registered against you. If, however got registered then you will defend it strongly by taking on confidence of Investigating officer and putting your grounds as it is only the matter of Borrowing the Loan and recovery of that. You did nothing as fraud, cheating, breach of trust or Misrepresentation. Please try to get it shorted out through mediation and conciliation.

ajay sethi
(Expert) 19 November 2013

since loans have been raised in cash and repayments are in cash your creditors would find it difficult to make out case against your company . in addition same is not reflected in company books of accounts .

dont make any affidavit acknowledging liability to make payment .

Rajendra K Goyal
(Expert) 19 November 2013

Well advised by the experts, nothing more to add.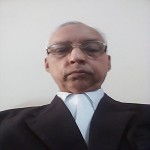 R.K Nanda
(Expert) 19 November 2013

noting more to add.

Guest (Expert) 19 November 2013

THOUGH YOU HAD MENTIONED YOU HAD TAKEN LOANS BY CASH THE CREDITORS WOULD HAVE MADE NECCESSARY DOCUMENTS> FOR YOUR SAFETY IN FUTURE PAY THEM BY CHEQUES WITH A DETAILED COVERING LETTER STATING HOW MUCH AMOUNT YOU HAD PAID SO FAR AS INTEREST

Raj Kumar Makkad
(Expert) 20 November 2013

Well advised by experts so no more to add.

4WhatIsRight
(Querist) 21 November 2013

Dear Akhilesh Sir,
The biggest problem is that the I.O. (POLICE) will be working in a motivated manner as in previous case which I have narrated in my query, they turned a simple case of borrowing into 420 and after arresting the person they compelled him to go for mutual settlement before releasing. the fellow had to give away his wife's jewellery and land documents.
I am 72 years of age and do not wish to go through such experience, as i have no intent to default-unless circumstance compels.
Moreover because of lurking fear of arrest I am not able to attend office for turning around the situation.
---
You need to be the querist or approved LAWyersclub expert to take part in this query .