Companies fault not updated nomination details

Querist : Anonymous (Querist) 29 September 2022 This query is : Open

My brother was employee of an company they asked my brother to submit epf, and gratuity nomination form by email.

He was married and he made nomination with 100% to his father and sent the documents by mail.

My bother was died due to heart attack now company is saying his last month salary and pf etc will be given to spouse only.

When we sent copy of my brother's email and about nomination details then they were speechless now they are saying pf amount will be shared to father but last month salary will only be given to spouse and that to pf amount will go in favour of father only when you will give us succession certificate and letter from wife in written that she is not having any issue if of amount will be given to father.

The main thing is company is hiding their fault my brother worked almost 1.5yrs and they have not updated the documents in pf department and nomination was not updated due to companies fault my parents are suffering.

Can I take any action against them for making such fault due to which nominations were not updated we have all valid proofs .


Dr J C Vashista
(Expert) 30 September 2022

The company is liable to pay the amount to the registered nominee (a custodian of estate of deceased), who will disburse as per succession laws applicable.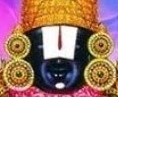 kavksatyanarayana

(Expert) 30 September 2022

I opine, the company is liable to pay the PF to the nominee but the pension/salary shall be given to the spouse and children if there are.

P. Venu

(Expert) 05 October 2022

Who are the legal heirs to the deceased brother? Why you want to deprive the late brother's wife of the benefits?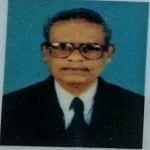 Isaac Gabriel
(Expert) 08 October 2022

The legal heirs are to be paid the financial benefits due to the decease employee. In respect of nomination to father, it could be considered if no objection is given by wife.For terminal benefits like gratuity, pension,family benefit fund the legally wedded wife could alone claim.

Querist : Anonymous (Querist) 15 October 2022

To P.Venu sir,
Wife was nominee LIC taken entire amount
Father was nominee in PF, Gratuity,etc with 100% as per documents submitted by deceased in office but they forgot to submitted in PF department nominations not got updated now they are directly saying they will give everything in favour of spouse only, We said we will go to court against your company's fault we have proof also, they are saying no court in India will entertain this case go there is no such law go ahead, We have all proofs in written communication when decreased person have clearly mentioned 100% to be given to father only.
---