Civil case procedures
Milind Phope
(Querist) 23 November 2010 This query is : Resolved

My Father is planning to file a case against me over a dispute on property owned by my mother.She expired 4 years back without making a will. After a hearing in his office,Tahasildar,officialy decleared myself(son),my sister and my father as her legal heirs.My father demands that,the property of his wife(my deceased mother) belongs,only to him because he is husband and only heir.Now he wants to move to the Civil court......My question is,if he files a suit against me,can I appear personally and fight my own case ?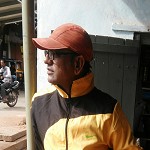 adv. rajeev ( rajoo )
(Expert) 23 November 2010

You, your father and your brothers and sisters are the legal heirs of your deceased mother. Your father is not only the legal heir of your mother.
You along with your father and other legal heirs will get equal share in the suit property.

R.Ramachandran
(Expert) 23 November 2010

Yes, Mr. Milind, you can fight your own case. All the Bests.

s.subramanian
(Expert) 23 November 2010

I agree.

Advocate. Arunagiri
(Expert) 23 November 2010

You have the right of appearing as party in person in any court. You can appoint advocate at any time subsequently.

Adv Amit Kulkarni
(Expert) 23 November 2010

yes , u can

Uma parameswaran
(Expert) 23 November 2010

Read carefully the documents related to the property and take steps.

AEJAZ AHMED
(Expert) 23 November 2010

THE CODE OF CIVIL PROCEDURE, 1908

ORDER III - RECOGNIZED AGENTS AND PLEADERS (THE FIRST SCHEDULE)

1. Appearances, etc., may be in person, by recognized agent or by pleader-
Any appearance, application or act in or to any Court, required or authorized by law to be made or done by a party in such Court, may, except where otherwise expressly provided by any law for the time being in force, be made or done by the party in person, or by his recognized agent, or by a pleader appearing, applying or acting, as the case may be, on his behalf:

Milind Phope
(Querist) 24 November 2010

I thank all of you for the support you have extended....

Being the party in this(would be)case,I think,I have,all the related articles in Civil( Property)law,Hindu Sccession Act and Criminal law into my favour.Also,because It is my own life-story, the smallest details can help me to cross the complaintant,based on facts and figures.Thanks everybody again.REGARDS TO ALL.

aman kumar
(Expert) 24 November 2010

SOLVED


Devajyoti Barman
(Expert) 25 November 2010

YES

Arun Kumar Bhagat
(Expert) 27 November 2010

Do not take it otherwise one should not do his own case. A doctor does not treat his ailments self. IT is a wise saying. From my experience I am saying this, you may not follow me. Wish you all the best.
---
You need to be the querist or approved LAWyersclub expert to take part in this query .