Builder sold parking space by giving allotment letter

Querist : Anonymous (Querist) 03 August 2021 This query is : Resolved

Sir/Madam,

Sir I purchased a car parking in open space, for which builder charged me 120000 rupees and gave reciept in name of extra amenities, he also gave allotment letter stating the open parking space number, but now society is denying for that open space as they are saying its open space for all.

So now how to approach builder for asking refund of my paid amount. On what ground shud I approach him as he is not ready to refund the amount. He is asking to purchase stilt parking by paying additional higher money.

So with your expertise please guide on this issue on what legal terms I shid demand for refund of money

Dr J C Vashista
(Expert) 04 August 2021

Issue legal notice through a local prudent lawyer for refund of parking space charged by builder.

Querist : Anonymous (Querist) 04 August 2021

Just wanted to ask that The reciept given for parking under name of extra amenities would be considered as legal doccument or not along with parking number allotted letter.

Advocate Bhartesh goyal
(Expert) 04 August 2021

Yes, though builder has not specifically mentioned in receipt regarding parking but what kind of extra facilities has been provided to you also not mentioned .Builder has also allotted you parking number so receipt Rs 120000/-will be presumed as charges towards parking.




Shashikant V. Patil
(Expert) 04 August 2021

Actually open space is meant for all. And the builder really cheated and taken money Rs 120000/-from you. The allotment letter is not having weight-age. So as per advised by Shri Vashishta Sir, send him a legal notice to face him further criminal and civil consequences for his mischief and illegal act..

P. Venu
(Expert) 04 August 2021

Yes, seek refund of the amount paid.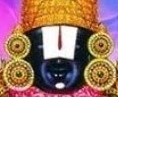 kavksatyanarayana
(Expert) 04 August 2021

Yes. Agreed with the advice of the above learned experts.

Querist : Anonymous (Querist) 15 September 2021

Where should I put my proceedings through civil court or criminal court or CCI

Querist : Anonymous (Querist) 15 September 2021

Also guide me like where to approach department wise I am from mumbai
---