Brother acquired land

Hardik Panchal
(Querist) 02 December 2021 This query is : Resolved

The ancestral land was distributed in 2007 and it was legally registered. but in 2017 after resurvey which wasnt informed & we were not aware as we live in another city, the actual area of the land was changed and was included in elder brothers 7/12. After getting aware we tried to convice the elder brother but he is not in the mood of giving our rightful shares back and now he has acquired the part of our land. what we can do in this situation. There is an entry of distribution in the 7/12 which defines the distribution and 50-50 shares of the property can we use that as proof and can do any legal action on them ? please help!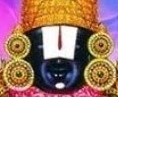 kavksatyanarayana
(Expert) 02 December 2021

As the property has been distributed between the legal heirs in 2007 through a registered deed as per your statement. Hence you have got your share. So, submit an application along with the copy of (1) Registered Partition Deed, (2) copy of 7/12 which is given in your brother's favour to RDO/SDO of your area requesting to mutate all your names in Fair Adangal (7/12) as per the registered Partition deed. SHIRISH PAWAR, 7738990900
(Expert) 03 December 2021

Hello,

Entry in the 7/12 extract is valid proof that you are entitled to a 50% share in the property. You may challenge the survey and 7/12 extract entry before a civil court. You may also challenge the survey and 7/12 extract before the collector.

P. Venu
(Expert) 03 December 2021

Yes, remedy lies in approaching competent Revenue authorities or a Court of law.

Sri Vijayan.A
(Expert) 03 December 2021

Definitely it can be solved.
Make a representation to Tahsildar, and Deputy Collector stating all the facts and grounds.
---