Ancestral property

Querist : Anonymous (Querist) 11 September 2021 This query is : Resolved

Hi

I had an ancestral property but in the year 2003, my father and paternal uncles got their shares from the grandfather.

Now my father wants to sell off the share he got, however, i wish to retain the property. Is his share not ancestral anymore and has became his personal property after division?

Can i still claim my share and put a hold on sale. Please advise.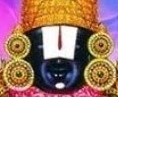 kavksatyanarayana
(Expert) 11 September 2021

Your query is still clear. If the property of your grandfather, partitioned between all the legal heirs of your grandfather, then your father's share becomes self acquired property and you cannot claim on it.

Advocate Bhartesh goyal

(Expert) 12 September 2021

Nature of property has been changed from ancestral to self acquired when partition took place in year 2003 now it is self acquired property of your father and he can legally sell,gift or transfer it as per his wish.

K Rajasekharan
(Expert) 12 September 2021

The above two answers are absolutely right. However, let me add another aspect of it.

If you had right in the ancestral property in the year 2003 as being a member of the joint family, and the partition was not done as per succession law applicable to you without your knowledge, you have a possibility to question the proposed sale by challenging the 2003 partition itself by raising your claim in the property.

If you were a witness in the partition deed or there is any proof that you were aware of the division of property you cannot raise your claim now as the limitation period is over.

I may add that an ancestral property is the joint property which reached your grandfather's management without being divided in the past three generations up to then. If it were the one he acquired individually or he got as per a division from his father, the property in question here is not ancestral property for your purpose and you have no claim in it.


Dr J C Vashista
(Expert) 13 September 2021

I endorse the advise of experts.
However, I would like to add to it that your grandfather has no right to partition ancestral property between his sons (except his own share).
All coparceners (including new born/ in womb) have right, interest and claim in their ancestral property.

---