Affidavit

Shaher yar
(Querist) 16 May 2021 This query is : Resolved

Can an artificial person be a deponent in an affidavit ? What is the legal validity of an affidavit made in name of firm ?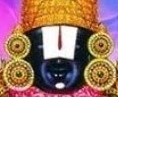 kavksatyanarayana
(Expert) 16 May 2021

What is the meaning of "artificial person"? State full facts.

Pradipta Nath
(Expert) 16 May 2021

What type of affidavit you are telling about! Is is pertaining to any suit or just giving any affirmation. Anyhow a Company or LLP should be represented by a authorized person who is well aware of with the concerned facts.

Dr J C Vashista
(Expert) 17 May 2021

No artificial person like a company can submit affidavit, however, such company has to be represented and authorised any competent person to depose.
Be specific to your problem and no riddles.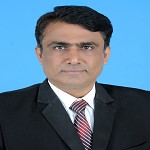 Sankaranarayanan
(Expert) 17 May 2021

yes i do agree with expert vashista ji your query is seems vague

Advocate Bhartesh goyal
(Expert) 17 May 2021

There is no word " artificial person " in legal dictionary. A company is called " juristic person " and Firm is compendious name for the partners. Company is always represented by its authorised person may be director or employee whereas firm is represented by its partner/ proprietor. On behalf of company it's authorised person and on behalf of firm it's partner/proprietor will sign on affidavit.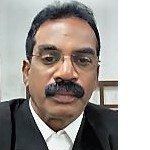 T. Kalaiselvan, Advocate
(Expert) 17 May 2021

An affidavit is sworn, written statement, confirmed by oath or affirmation, voluntarily made by an affiant or deponent, administered or notarized by a person authorized to do so by law. An affidavit must be a written one. Oral statements sworn before law do not tantamount to affidavit.
Thus it is for the person who claim that this affidavit is made by a wrong person or an unrelated person who do not have any knowledge about the subject contented in the affidavit to prove that the deponent has lied before court on a sworn affidavit.

J K Agrawal
(Expert) 17 May 2021

affidavit by Natural person only possible. Even in case of the company there is no affidavit by company. It is affidavit of a person who knows about facts or authorized by company rules to make affidavit on behalf of company.

P. Venu
(Expert) 17 May 2021

What are the facts? What is the context? Who(or which) is the artificial person referred?
---