Is a lawyer's office is treated as commercial place

VANGARI GANGA RAJAM
(Querist) 23 April 2014 This query is : Resolved

sirs

i would like to know whether a Lawyer's office is a commercial place ?

because in our area, the Electricity board is charging the Lawyer's office electricity consumption under commercial category treating as a commercial place.

please give your suggestions regarding this. Is there any relaxations or exemptions relating to this to a Lawyer's office ?

Devajyoti Barman
(Expert) 23 April 2014

Lawyer' practice is not regarded as commercial purpose within the meaning of Consumer Protection Act.
You can use this analogy in Electricity matters also.

If it is a lawyer's chamber then it can be exempted but if it is a full scale law firm then it may not be.

Advocate. Arunagiri
(Expert) 23 April 2014

Lawyers office is a commercial space for the purpose of calculation of EB and Property Tax.

Kumar Doab
(Expert) 23 April 2014

>>> Bombay Shops and Commercial Establishments Act: Lawyer's office is not Commercial establishment.


>>> The courts of law have held that:

Rajendra G. Shah V/s Maharashtra State Electricity Distributiohn Company Limited


"residential premises used by lawyers exclusively as office, will be charged electricity tariff at commercial rates and not at domestice rates. However In respect of the premises which are used by the professionals like lawyers and doctors for their own residence, the tariff for the electricity supplied to the premises would be charged on the basis of domestic use irrespective of the fact that the premises are used for whole or part of the day also for the purpose of carrying on their professional activity in the whole or part of the premises." -



Sajjan Raj Surana vs Jaipur Vidyut Nigam Ltd. And Its


" Hence, in this view of the matter, the first appellate court has committed error of law by not considering this significant aspect of settled law and erroneously held that the advocate/lawyer's chamber/office situated elsewhere is a commercial establishment, inasmuch as the defendant failed to prove and establish either in its pleading or evidence any of the situation showing the plaintiff being indulged in any commercial activity at the suit premises where supply of electricity is provided or showing that the plaintiff's profession of practicing advocate involved any trade or business indulging in commercial activity, therefore, the impugned finding arrived at by the first appellate court is absolutely perverse and further its finding without discussion of plaintiff's evidence including documentary is not sustainable in law and it was not justified to reverse trial court's finding decreeing the plaintiffs suit in his favour."

The judgments' can be downloaded from another thraed:

http://www.lawyersclubindia.com/forum/details.asp?mod_id=94345&offset=0#.UsAEMdIW1MA



>>> Advocates are covered by provisions of Consumer Redressal Act.

Srimathi And Others vs Union Of India And Others



Hemant Agarwal
(Expert) 24 April 2014

1. Lawyers Practice EQUALS to Professional Work

2. Lawyers Practice NOT EQUAL to Commercial Work

3. "FULL" Residential Premises used for Professional Work EQUALs to "Non-Residential activity" which in turn means Non-Residential Electricity traiff (LT-2 rates under Electricity Act)

4. "PART" Residential Premises used for Professional Work EQUALs to "Semi-Residential activity" which in turn means Residential Electricity traiff (LT-1 rates under Electricity Act)

5. A civic body approved "Residential Flat" cannot be automatically considered as "Commercial unit", unless "Change of User" documentation procedures under the local civic rules have been duly conducted.

6. Keep some Utensils + Gas, Cloths-cupboard and a Sofa-cum-Bed (if space available) to prove part-usage of the residential premises AND THEN file affidavit with the Electricity Provider that premises is partially used for professional work and to change the electricity traiff rate to LT-1 category.

Keep Smiling .... Hemant Agarwal
http://hemantagarwal21.blogspot.in/?view=sidebar

Rajendra K Goyal
(Expert) 24 April 2014

Well advised by the experts, agree to it. Lawyers working from their residence not using the premises fully or for full time professional use not to be treated as commercial activity.

VANGARI GANGA RAJAM
(Querist) 24 April 2014

thank you all

Guest (Expert) 24 April 2014

Any part of the premises used for trade, profession or business is treated as of commercial use. If that is a part of residential presmises the rest of the premises is to be treated as of non-commercial use.

You may apply for a separate electric meter for commercial part of the property.

ajay sethi
(Expert) 24 April 2014

agree with experts . it is not commercial activity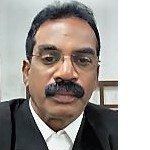 T. Kalaiselvan, Advocate
(Expert) 24 April 2014

Let me also agree with the experts opinions on the subject issue.

Arvind Singh Chauhan
(Expert) 01 May 2014

Please search this judgment reported in Allahabad Law reporter-2005(61)-PAGE-791-


SUPREME COURT-
ARIJIT PASAYAT AND H.K SIMA JI

CIVIL APPEAL NO. 1065 OF 2000-DECIDED ON 24 AUG 2005

CHAIRMAN M.P ELECTRICITY BOARD & OTHERS

V/S

SHIV NARAYAN & OTHERS

Held- Electricity-energy consumed by lawyers in premises away from residential premises and exclusively used for profession purpose- not an activity of commercial character-observation made in New Delhi municipal council versus Sohan Lal Sachdev not agreed to- matter referred to larger bench- Matter referred to larger bench.

I would like to know from seniors the view of larger bench if any.






Advocate. Arunagiri
(Expert) 01 May 2014

IN THE SUPREME COURT OF INDIA

CIVIL APPELLATE JURISDICTION

CIVIL APPEAL NO. 1065 OF 2000

CHAIRMAN, M.P.ELECTRICITY BOARD & ORS. Appellant (s)
VERSUS
SHIV NARAYAN & ANR. Respondent (s)

O R D E R

The Respondent has remained absent even though served and inspite of notice from this Court.


This Appeal is against the Judgment of the M.P. High Court dated 6th May, 1999.

Briefly stated the facts are as follows:-

The Appellants are a statutory Corporation constituted under Section 5 of the Electricity (Supply) Act of 1948. The Respondent owns residential premises. He had let out a portion of the premises to an advocate. Initially the advocate was residing in the premises and also running a small office in a portion of those premises.

Thereafter, the advocate moved his residence to some other place but continued his office in those premises. The Appellants, therefore, levied charges on commecial basis. The respondents filed a writ petition for quashing the demand. That writ petition has been allowed by the impugned Judgment.

When this matter reached before this Court on 24th August, 2005, a Bench of this Court did not agree with the following view expressed by this Court in the case of New Delhi Municipal Council v. Sohal Lal Sachdev [2002 (2) SCC 494]:

"The two terms "domestic and "commercial" are not defined in the Act or the Rules. Therefore, the expressions are to be given the common parlance meaning and must be understood in their natural, ordinary and popular sense. In interpreting the phrases the context in which they are used is also to be kept in mind. In Stroud's Judicial Dictionary (5th Edn.) the term "commercial" is defined as "traffic, trade or merchandise in buying and selling of goods". In the said dictionary the phrase "domestic purpose" is stated to mean use for personal residential purposes. In essence the question is, what the character of the purpose of user of the premises by the owner or landlord is and not the character of the place of user. For example, running a boarding house is a business, but persons in a boarding house may use water for "domestic purposes. As noted earlier the classification made for the purpose of charging electricity duty by NDMC sets out the categories
"domestic" user, as contra distinguished from "commercial" user or to put it differently "non-domestic user". The intent and purpose of the classifications as we see it, is to make a distinction between purely "private residential
purpose" as against commercial purpose. In the case of a "guest house", the building is used for providing accommodation to "guests" who may be travellers, passengers, or such temporarily for the purpose of their stay on
payment of the charges. The use for which the building is put by the keeper of the guest house, in the context cannot be said to be for purely residential purpose. Then the question is, can the use of the premises be said to be for "commercial purposes"? Keeping in mind the context in which the phrases are used and the purpose for which the classification is made, it is our considered view that the question must be answered in the affirmative. It is the user of the premises by the owner (not necessarily absolute owner) which is relevant for determination of the question and not the purpose of which the guest or occupant of the guest house uses electric energy. In the broad classification as is made in the Rules, different types of user which can reasonably be grouped together for the purpose of understanding the two phrases "domestic" and "commercial" is to be made. To a certain degree there might be overlapping, but that has to be accepted in the context of things."


The Bench therefore referred the matter for consideration by a Larger Bench.

Thus the matter is before us.

We have heard Mr. M.L. Jaiswal, learned senior counsel for the Appellant. We have perused the Circulars and seen the Tariff entries under which the levy has been made. We find that the Tariff entry classificates into two categories viz. (a) "domestic purposes" and (b) "commercial and non-domestic purposes". This classification has been done statutorily in exercise of powers under Section 49 of the Electricity Supply Act, 1948.


The classification clubs "commercial and non domestic purposes" into one category.


Thus the question whether an Advocate can be said to be carrying on a commercial activity does not arise for consideration. As the user is admittedly not "domestic" it would fall in the category of "commercial and non-domestic". In such cases even for "non- domestic" use the commercial rates are to be charged. Exclusively running an office is clearly a "non-domestic" use.


Thus, in our view the Judgment of this Court in Sohan Lal Sachdev is correct and requires no reconsideration.


We clarify that we have not gone into the question as to whether or not an advocate can be said to be carrying on commercial activity.

We, therefore, set aside the impugned Judgment and allow the Appeal. There will no order as to costs.


dr g balakrishnan
(Expert) 18 October 2014

How electricity board treat a non commercial establishment as commercial establishment for charging electricity?

what a great wonder of the world?

all professional offices are not necessarily commercial establishments, when so how electricity boards can make undue profitability is a question need to be answered by law makers!

V R SHROFF
(Expert) 18 October 2014

If office is not exceeding 30% of total premises, say in his residential flat, it is not a commercial premises.

If office is in commercial complex, solely for advocate purpose, it is charged at commercial rate. If whole building is for commercial purpose, all is considered commercial, except educational govt approved institutions/ hospitals


---
You need to be the querist or approved LAWyersclub expert to take part in this query .