whether central govt employee is allowed to be bigamy

Querist : Anonymous (Querist) 06 January 2010 This query is : Resolved

there is central govt employee. he is legally married person. during his marriage is in existence, he started living with another woman ignoring first wife. now querry is whether any central govt employee is allowed to be bigamy and in case if he is found to be so then what are penal actions as per their service rules. What legal actions can be taken against him to force his employer to suspend his job

A V Vishal
(Expert) 06 January 2010

No one is exempted under law be it a government employee or a private employee.According to Section 494 of the Indian Penal Code (IPC), bigamy is a non-cognisable and bailable offence. A person committing bigamy can be punished with a maximum of 10 years' imprisonment. Under Section 198 of the IPC, only the aggrieved person can complain to the police or the magistrate in case of bigamy. If the aggrieved person is the wife, then her father can also complain under Section 494 or 495 of the IPC.

Raj Kumar Makkad
(Expert) 06 January 2010

There is no specific provision in the service law forcing his employer to initiate departmental action apart from the law of land common for all citizen. However, he can suspend such employee pending criminal case.

Sachin Bhatia
(Expert) 06 January 2010

No central govt employee is not allowed to be bigamy. He can be suspended in his employement during pedency of criminal case.

Querist : Anonymous (Querist) 06 January 2010

please let me under which provision of law a employer can be asked to suspend such employee as already trial under section 494 is pending before court
I wish to know this very much specifically because when v wrote complaint to employer they have replied that this issue is related to family matters and as such they cannot be asked to take any actions. also they have asked to file appropriate proceedings before family court, which i am sure is not correct standing taken by such employer who is interested to protect such employee who is very much influential person.
There are few rullings of supreme court as well of other high court on this ground but i am not getting them.
Also as per cent govt such employee cannot cantinue to work and as such if they inspite allow him to work it means the employee is enjoying illegal salary and also it is waste of public fund as such employee is said to be public servant
in light of above please tell me what can be done against such employer as well employee and the officers who are not taking such steps. can any writ petition be filed against such employer and if so by quoting what provisions of law

Guest (Expert) 06 January 2010

NANDKUMAR B.SAWANT.M.COM.LL.B.(MUMBAI),ADVOCATE
MOBILE.09325226691, 09271971251
e.mail.adv.nbsawant@yahoo.co.in
e.mail.nandkumarbs@sify.com

REGARDING THE SECOND MARRIAGE KINDLY NOTE THAT.
1.KINDLY NOTE THAT HINDU MARRIAGE ACT DOES NOT PERMIT SECOND MARRIAGE.
2.UNDER PROVISIONS OF INDIAN PENAL CODE SEC.494 A CRIMINAL COMPLAINT CAN BE FILED BY FIRST WIFE AGAINST THE SAID HUSBAND FOR MARRYING WITH SECOND WIFE.
3.CENTRAL OR STATE GOVT EMPLOYEES OR ANY OTHER EMPLOYEES ARE EQUAL BEFORE LAW AND ALSO PUNISHABLE UNDER PROVISIONS OR SAID ACTS.
4.KINDLY NOTE THAT IT IS NOT THAT EASY TO PROVE SECOND MARRIAGE.UNLESS DOCUMENTARY EVIDENCE IS THERE IT WILL NOT BE POSSIBLE TO PROVE SUCH ALLEGATION PLEASE NOTE.
5.HENCE IT IS ADVISIBLE TO KINDLY DO NOT START WAR AGAINST ANY PERSON .LIVE AND LET LIVE.SHOULD BE YOUR POLICY.
6.THE AGGRIEVED PARTY CAN COMPLAIN TO THE POLICE STATION THEN ONLY THE POLICE WILL TAKE LEGAL STEPS OR CRIMINAL CASE CAN BE FILED IN COURT BY THE WIFE.PLEASE NOTE.
I SUGGEST YOU BEING THIRD PARTY KEEP AWAY FROM THIS FAMILY DISPUTE,OR ELSE UNNECESSARY YOU MAY ATTRACT LITIGATION AGAINST YOU AND YOUR FAMILY PLEASE NOTE.AND YOU MAY LOOSE FINANCIALLY AND MAY ALSO LOOSE MENTAL PEACE ALSO.HENCE KINDLY DO NOT ENTER IN TO RESTRICTED AREA PLEASE NOTE.

WITH BEST REGARDS TO YOU YOUR FAMILY AND FRIENDS.
THANKING YOU
YOURS SINCERELY
NANDKUMAR B.SAWANT.M.COM.LL.B,(MUMBAI),ADVOCATE

Kundan Kr. Singh
(Expert) 06 January 2010

as per hindu law second marraiage is not permissiable and as per indian penal code bigamy is a punshiable offence.and as per ccs rules department can take disciplinary action against the deliquient officers.

aman kumar
(Expert) 06 January 2010

as per indian penal code bigamy is a punshiable offence.and as per ccs rules department can take disciplinary action as mazar panalty case ( may be suspended )against the deliquient officers.but matter depends on prove of 2nd marrige

Querist : Anonymous (Querist) 06 January 2010

let me thnks all of u but i am sorry to say that replies given r not to the querry which is put forward.
i wish to find out
1) what actions can be taken against the employer who do not wish to take any disciplinary actions against such employee and under which provisions because as per code of conduct central govt employee cannt married second time when his first marriage is not dissolved. and
ii) can employer ask me that since it is family related matter i should approach family courts in relation to ts matter and thereby wash away their hands from their own responsibility of taking disciplinary actions against such employee who is an influential person. Can they run away from their responsibility from not conducting of any inquiry, and it they take such stand what are course of actions available to that lady even against such employer who refuses to conduct inquiry for any disciplinary actions against such employee. please throw specific light on above two querries.As i said already criminal case is filed in court for offence related to 494.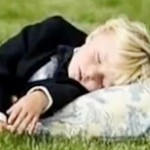 N.K.Assumi
(Expert) 06 January 2010

Mr.Anonymous,try to find out what the All India Services (Conduct Rules) 1954 says about bigamous marriage.

Khaleel Ahmed
(Expert) 12 January 2010

Quarry is has not shown the religion of the employee.
Bigamy is not penal offence for Mohammadans.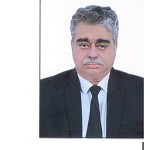 Sudhir Kumar, Advocate
(Expert) 29 August 2012

I partially disagree with Mr Khaleel Ahmed. If the said Mohammedan is Govt servant then bigamy is a departmental misconduct.
---
You need to be the querist or approved LAWyersclub expert to take part in this query .