Unregistered sale deed

gorripati vl
(Querist) 19 September 2022 This query is : Resolved

In 1961 my father has purchased a property for Rs 88/- ( Rupees Eighty Eight only) of an extent of 11 Cents and the sale deed is written on white paper. The property is under my possession and a tatched house is constructed in that site for which no door number is issued and no house tax is levied.
We have applied for a plan to local body and they rejected to sanction a plan stating that there are no register documents.
On enquiry it is known to us that registration is not required for sale deed below Rs 100/-as per stamp act.
So kindly suggest me that is it legally acceptable If I can get a ratification deed (registered)
with the available legal heirs of my father's vendor? or Is there any other solution for getting a registered deed.
Please guide me
GV Rao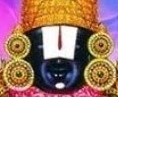 kavksatyanarayana

(Expert) 19 September 2022

Yes. It does not require registration under Sec.17(1)(b) of Registration Act for the value below Rs.100/-. So approach the local body authorities that it does not require registration. And they cannot act on the sale deed which was on white paper. But the sale deed should bear the stamp duty as on the date of execution of the sale deed. The Stamp duty varies from one State to another State. If the sale was in A.P., the stamp duty for the sale deed is Rs.3% for the year 1961.

Dr J C Vashista
(Expert) 20 September 2022

Agree with the opinion and advise of expert Mr. Kavksatyanarayana ji.
However, for transfer of title the transaction is required to be registered, despite its value is below Rs. 100/-.

Advocate Bhartesh goyal
(Expert) 20 September 2022

Yes title of property shall pass after registration of sale deed else not.

gorripati vl
(Querist) 20 September 2022

Thanks a lot for your valuable guidance, kindly guide me the process to get the registration for getting Title.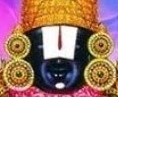 kavksatyanarayana

(Expert) 20 September 2022

It is not possible to know the whereabouts of the legal heirs of the seller who sold to your father. If you know, get a sale deed to be executed by them.

Dr J C Vashista
(Expert) 21 September 2022

Find out whereabouts of Legal Representatives of seller for executing a sale deed on previous terms.
Otherwise file a suit for declaration before competent jurisdictional civil court through a local prudent lawyer.

gorripati vl
(Querist) 21 September 2022

Thank you very much Sir and I will follow accordingly.
---