Shere transfer fees by society high

Querist : Anonymous (Querist) 23 November 2017 This query is : Resolved

I purchased a flat in Vadodara by sale deed and pay as per value 200000 of stamp duty .but society president force to Shere transfer by 75000 RS transfer fees. How Gujarat society act is it mendetary given transfer fees.

Guest (Expert) 23 November 2017

You may better go through the byelaws of the society to act accordingly.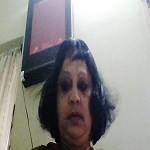 Ms.Usha Kapoor
(Expert) 24 November 2017

Societies Transfer fee *I mean share transfer fee cannot be more than Rs.10000/-/Click the following link for further information on this issue.
http://www.thelogicalbuyer.com/blog/ownership-transfer-fee-cant-be-more-than-10000-in-housing-societies/

Dr J C Vashista
(Expert) 24 November 2017

Sorry for anonymous author, no reply.

Guest (Expert) 24 November 2017

Ms. Usha Kapoor may like to make a review of her advice due the fact that the case referred to through the blog link provided by her pertains only to the jusrisdiction of the High Court of Punjab & Haryana, which does not extend to Vadodara (Gujarat).

Secondly, even the court order of the P&H HC was applicable in the case of one individual Lt. Col. Ram Singh of Gurgaon, as per the orders issued by the Registrar, Co-operative Societies, Haryana, Panchkula (Haryana State) which is not applicable or extended to the societies of Gujarat, as the case relates to Vadodara (Gujarat).

So, she may like to quote any order of the Gujarat State, if there be any, for the help of the querist, as any context of the referred blog link is definitely NOT going to help him. Of course, with her irrelevant advice, the querist can only get more troubles from the society, rather than any help, if he starts fighting with reference to that link case.

.


Guest (Expert) 24 November 2017

@ Anonymous Querist,

Ms. Usha Kapoor's advice is quite wrong & misleading. The proof lies even in one 26 years old Gujarat State Government's circular, passed way back in 1991, according to which a society could charge up to Rs.50,000 as transfer fee. So, if a society could charge Rs.50,000 even 26 years back, why a society could be expected to charge 1/5 of the fee prescribed 26 years back? The limit of Rs. 10,000/- was valid only prior to 26 years till the date of circular issued in 1991.

So, please don't be in a sheer misunderstanding that by taking a fight with the society you can get the property transferred in your name by paying merely Rs.10,000/- only on the basis of the said misleading advice of Ms. Usha Kapoor.

So, better contact the office of the concerned Sub Registrar of Co-op Societies of your area and enquire about the latest rates of transfer fee that your society can charge, rather than depending upon some vague, misleading advice.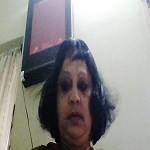 Ms.Usha Kapoor
(Expert) 24 November 2017

If you appreciate my answer please give me likes.

Guest (Expert) 24 November 2017

Funny request on the part of Ms. Usha Kappor! In spite of her advice having been proved wrong, she still aspires for appreciation from the author of the problem.


Kumar Doab
(Expert) 24 November 2017

Aq.....so NO reply..............

Dr J C Vashista
(Expert) 25 November 2017

Ungrateful anonymous author is not expected to press the button of "dislike" for the social service (FREE OF COST) rendered by impersonating expert.
---
You need to be the querist or approved LAWyersclub expert to take part in this query .