School publishing incomplete examination report

Abhinay Kumar Shaw
(Querist) 14 November 2020 This query is : Resolved

Dear Member,

My ward is studying in a renowned Private School in class III. He's having a good academic and sports. During this outbreak of COVID-19, the school authority has conducted online examination where the student was required to submit their answer through email and later they published incomplete report with absent on few subjects, we had written email complaining the same but they did not taken any action to rectify. Further they conducted the semester examination and made arrangement to submit the answer sheets through google form but again they published the evaluation report incomplete stating that they have released the report based on the received of answer sheets. In both the incidence my ward has successfully submitted his answer sheets and still they have published incomplete results, which is impacting my child's morale and making us mentally harassed as they are not taking any corrective measure to rectify the errors.

Further, these incidence are not only with my child but many of the student.

Please guide what steps should we take to get things in order.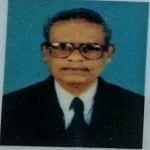 Isaac Gabriel
(Expert) 14 November 2020

Try to discuss with the management sine the same problem for many students.Any further move may create complications which may affect the career of the wards. Also take up the issue with higher officials in the Department.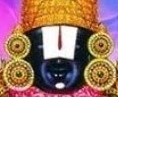 kavksatyanarayana
(Expert) 14 November 2020

You shall complain against the school management to the DEO of your District marking a copy to the Director of School Education of your State.

Hemant Agarwal
(Expert) 15 November 2020

AGREE with opinion of above Experts.

Keep Smiling .... Hemant Agarwal
VISIT: www.chshelpforum.com

Dr J C Vashista
(Expert) 15 November 2020

I agree with experts, submit your complaint.

Abhinay Kumar Shaw
(Querist) 15 November 2020

Respected Members,

With due respect of your valued guidance I would like to inform you that as stated above in first instance only I have mailed to the School Authority, however there were reply was made from them.

So this time I would like to take some more steps so that they take the pain of replying at least with a satisfactory statement about there system and technology

Hemant Agarwal
(Expert) 15 November 2020

1. What is the problem in understanding the advise of the above experts ????

Rajendra K Goyal
(Expert) 15 November 2020

Send registered letter / letter by speed post with e-mail to principal and district education officer.

P. Venu
(Expert) 20 November 2020

It is better if you serve a notice through a lawyer.


However, is this not case of much ado about nothing? It is only a internal examination for class III which is no significance save the ego of the parents. Moreover, why you are continuing your child in the renowned, but poorly managed school?
---