Salary attachement of govt.teacher

Bhaskar Zallipalli
(Querist) 14 September 2021 This query is : Resolved

Attachment of salary of govt teacher is possible if already one attachment is in force. If yes, under which section & also reference of cases . Please provide.


P. Venu
(Expert) 14 September 2021

Please post complete facts.

Dr J C Vashista
(Expert) 14 September 2021

Teacher or Professor does not make any difference regarding attachment of salary (once / twice / thrice) by order passed by competent court/ authority under the provisions of Order XXI CPC.
Citation may be searched by you as counsel of the party.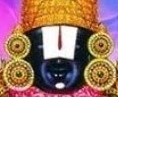 kavksatyanarayana
(Expert) 14 September 2021

Did you not ask your own counsel?

Bhaskar Zallipalli
(Querist) 14 September 2021

I filed a suit on a govt.teacher to recover money given by me on a promissory note. He remained exparte. Judgement & decree passed by P.O after examining one witness of the P.Note. After 22 months I filed E.P on JDR. Again JDR remained exparte & warrant served to garnishee & E.P closed. After 6 months JDR filed review petition to set aside since another two attachments are already there on him and no more attachments can be done. till completion of cooking period u/s 60 (1) of CPC. His basic salary is 50000+. He intentionally contributing 17000PM for GPF. His court deduction stated by garnishee in salary certificate is Rs.24000.
Now please tell me
1.Whether two or more attachments can be done if his salary is high.
2.The review petition filed after 362 days stands good
3. The JDR will retire in March 2022
please advise me


K Rajasekharan
(Expert) 14 September 2021

In a write up titled "Attachment of Salary of Government Officers", I have tried to explain the legal aspects of attachment of government officials, including the instalments, cooling period, possibility of further attachment, what portion is barred from further attachment etc, and for getting a general overview of its processes & procedures, please read it at https://lawwatch.in/attachment-of-salary-of-government-officers/



Bhaskar Zallipalli
(Querist) 18 September 2021

Sri P.Venu Sir
I posted the complete facts. kindly advise.

P. Venu
(Expert) 19 September 2021

The write up by learned expert Mr. Rajasekharan provides you guidance in the context. As already stated, the contribution to GPF is not exempted from attachment.

In my understanding, no Review Petition from the JDR is maintainable in the given context. It is for the garnishee to return the attachment order explaining the circumstances if no attachment is possible,
---