Rights of nominee

Querist : Anonymous (Querist) 26 November 2022 This query is : Resolved

My grandfather expired with out writing WILL recently having 2sons and 4daughters .He put nominee as younger daughter for Bank account and shares (purchased on his name).My question did other 5 legal hiers are eligible to get share in the above mentioned bank account and shares?.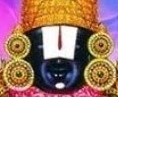 kavksatyanarayana
(Expert) 26 November 2022

Yes. The nominee is the custodian of funds and has no right over it. Hence all legal heirs (2sons and 4daughters) have equal right over it.

Advocate Bhartesh goyal
(Expert) 26 November 2022

Yes, nominee is only the trustee of decessed funds/assets, he can not retain the funds ,he has to distribute or handover the funds/assets to legal heiers of deceased .

Dr J C Vashista
(Expert) 27 November 2022

Well analysed, opined and advised by experts, I endorse and appreciate. SHIRISH PAWAR, 7738990900
(Expert) 27 November 2022

Hello,

Yes, all sons and daughters are entitled to an equal share in the bank deposit and shares. You have to apply for a succession certificate in court.

Querist : Anonymous (Querist) 27 November 2022

Thanks everyone who has given answer to my query.
---