Right in died husband's property by unmarried wife.

sunitha nair
(Querist) 27 May 2021 This query is : Resolved

My husband had a co-owned flat with his sister under loan and the loan was being paid by my husband. My husband died suddenly and we had to move back to our village. Now I got to know that my husband's property had been sold by his mother and the sister who was the joint owner then. What all rights I and my daughter have in that property? Can his family sell that property without my signature and all like that?

J K Agrawal
(Expert) 28 May 2021

Mother, wife, Sons and Daughters all having equal share in property of deceased. So the Mother only can not sale the property of your deceased husband.
Just give a legal notice to buyer as well as your mother in law and other sellers that sale is void up to your share.
If problem not resolved by notice, you can file a suit for declaration before a civil Court.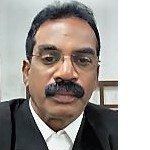 T. Kalaiselvan, Advocate
(Expert) 28 May 2021

The legal heirs or successors in interest to succeed to the estates of your husband are hi wife, children and his mother.
The sale of his share of property by his sister or his mother without sharing the sale consideration to the wife and the children is illegal and the sale can be considered as invalid.
She can file a suit for partition claiming her legitimate share in the share of her husband's property and also can seek for cancellation of the sale deed for the same reason.

Advocate Bhartesh goyal
(Expert) 28 May 2021

Yes, husband's estate/property shall devolve equally upon his class 1 legal heirs I.e mother,wife,son and daughter.Husband's property sold by mother and sister is illegal.Wife and children of deceased can challenge such sale and get declare cancelled.wife and children can claim their respective share by filing partition suit against mother, sister and buyer.

P. Venu
(Expert) 28 May 2021

Certainly, the sale is not lawful.
However, you have not posted the complete facts.
How is that the property is co-owned by your husband with his sister? Is the sister married?
You have qualified yourself to the unmarried wife without providing any facts, thereto. Is the property situated in Kerala?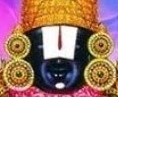 kavksatyanarayana
(Expert) 28 May 2021

In my opinion, in the heading of your query, right in died husband's property by the un-married wife. And you stated that in your query that your husband had co-owned a flat with his sister. so state facts as illegitimate wife (un-married wife) or the wedded wife And in the middle of the query, your husband's property sold by his mother and sister. But, the property was purchased by the husband and his sister. His sister has 1/2 share in the property and she can sell her 1/2 share property whether she is married or not. In the husband's 1/2 share property, his mother and his daughter have equal rights. The un-married wife has no right over the property.

Dr J C Vashista
(Expert) 29 May 2021

Well analysed, opined and advised by experts, I agree and appreciate.

The deceased (husband) was owner of 1/2 of property, which shall devolve equally between his legal representatives i.e. mother, wife and children.

If mother and sister of deceased sold entire property without permission of wife and children the transaction is liable to be declared as null and void for the share owned by them (other than 1/2 share of sister and an equal share of mother i.e., 1/6th in the instant case, among other LRs of deceased).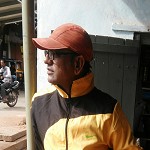 adv. rajeev ( rajoo )
(Expert) 30 May 2021

You can seek your and your daughter's share in the share of your deceased husband.

ashok kumar singh
(Expert) 30 May 2021

agreed with views of earlier experts, therefore no further comments, so far.
thanks

---